With all eyes on the exciting run in for the title race in the Premier League, it is hard to keep up-to-date with goings on outside of the Premier League. I have decided to do a quick round-up of the best action of action from the title races from the other top leagues around Europe, so you don't have to. Enjoy the read.
 Bayer Leverkusen (Kadlec 40, Vidal 51) 2-1 Hoffenheim (Sigurdsson, 28)
Bayer Leverkusen kept their slim hopes of gaining the Bundesliga title alive with a hard fought 2-1 victory over Hoffenheim. Coming back from 1-0 down, they showed character and belief and an opportunistic finish from Vidal secured the victory early in the second half. With Arturo Vidal, Renato Augusto and a host of other top names in their side, they will be a welcome addition to the Champions League next season if they manage to hold on to their position in the league.
Borussia Monchengladbach (Idrissou 36) 1-0 Borussia Dortmund
Borussia Dortmund slipped up against bottom of the table Borussia Monchengladbach today. A single goal from Idrissou late in the first half and a firm performance from the home defence against the oncoming train that was the Dortmund attack secured a valuable 3 points and took them off the foot of the table. They still remain in the relegation spots but find themselves closer to safety, with 9 points still up for grabs in the season. Dortmund's lead at the top was cut to 5 but the quality of the football that they have shown this season with players such as Sahin, Barrios and Kagawa shining through, they should have enough to hold on and claim the Bundesliga title this season.
Barcelona (Villa 24, Messi 87 ) 2-0 Osasuna
Barcelona kept their impressive 8 point gap at the top of La Liga with a 2-0 victory at home to struggling Osasuna. The win comes on the back of the 1-0 loss against Real Madrid in the Copa Del Rey final and they showed great resolve to come back firing. A goal from David Villa from a Jeffren cross ends his own personal drought got Barcelona off the mark in the first half and a late Lionel Messi goal sealed the victory. That goal was Messi's 50th goal of what is another incredible campaign from the diminutive Argentinian and with the Champions League and domestic fixtures still remaining, his remarkable tally may still rise further.
[youtube=https://www.youtube.com/watch?v=omUWjwYDUCI&feature=player_embedded]
Real Madrid (Benzema 22, Higuain 30,41,52, Kaka 38,61) 6-3 Valencia (Soldado 59, Jonas 79, Alba 84)
The Mestalla is turning into a home from home for Real Madrid. After winning the cup final midweek against Barcelona, they put in an impressive performance against a Valencia side not lacking in ability and punished them. With a Higuain hat trick and a Kaka brace, they are finding form at the right time in the season with the Champions League semi-final against Barcelona coming up this week. Domestically, with Barcelona 8 points clear at the top of the table, it would be hard to imagine them falling short of retaining the league title but I am sure that Champions League success would be enough for Madrid and Mourinho, who would become the first ever manager to win the inaugural tournament with 3 different teams, having won it with Porto and Inter previously.
[youtube=https://www.youtube.com/watch?v=_mD7CIeykts&feature=player_embedded]
Kaka scores the goal of the match in a thrilling 6-3 victory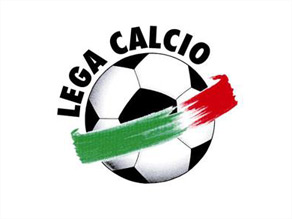 Brescia 0-1 AC Milan (Robinho 82)
A late winner from Robinho for the Rossoneri allowed Milan to close in on the Scudetto. After Napoli slipped up against Palermo, they have opened up a 6 point gap at the top of the league. They have managed to cope without the goalscoring threat of Zlatan Ibrahimovic since his suspension ruled him out of this affair. In what is an astonishing achievement, Ibrahimovic has won 9 consecutive league titles in 9 years and with AC Milan on top in the run in, it could become 10 in 10.
Palermo (Balzaretti 38, Bovo 45) 2-1 Napoli (Cavani 2)
Napoli have been one of Europe's biggest surprises this season, alongside Borussia Dortmund. Edison Cavani got on the scoresheet yet again with his 26th goal of the season to take him up to joint top scorer in Serie A alongside Udinese's Di Natale. A surge at the end of the second half was sparked by a fantastic half volley from Balzaretti off a Cassani cross and it was quickly followed by a penalty tucked away by Bovo just before the first half whistle. The result doesn't affect Napoli's position in the table and they remain 2nd but with Inter Milan only 2 points behind them, the pressure is on. With Italy set to lose one of their Champions League spots to Germany this season, the fight for the top 2 is even more important for both teams this season.
[youtube=https://www.youtube.com/watch?v=JgJ6Stfx1Wg&feature=player_embedded]
A great goal you won't have seen
Inter Milan (Sneijder 40, Eto'o 53) 2-1 Lazio (Zarate 25)
Inter Milan put in the kind of performance against Lazio that won them the title last year under Mourinho. They won't be doing that this year unless a lot of results go their way as they are 8 points behind bitter rivals AC Milan. They are fighting for 2nd place against Napoli and after they slipped up against Palermo, Inter made sure they capitalised and gained 3 points. In a match with everything, Inter Milan keeper was sent off and conceded a penalty to swing the tie in favour of Lazio. It was the ability of Sneijder that pulled them back into the fixture with a wonderfully placed free kick and the clinical finishing of Eto'o early on in the 2nd half wrapped up the points for Inter. Leonardo should be happy that 10-man Inter managed to not concede after the early mishap but it will be considered a poor season for Inter, especially when compared to the dizzy heights of the first treble in the history of the club last season under Mourinho.
[youtube=https://www.youtube.com/watch?v=552F1zouXNY&feature=player_embedded]
A fantastic free kick from Sneijder
That is the end of the European round-up for this week. Hope you enjoyed the read!