Players like Robin van Persie, Wayne Rooney, Daley Blind are going to be crucial for Manchester United if they are going to get a result against City but there is one player who United need to be outstanding on the day – David de Gea.
It's an absolute certainty that City are going to get plenty of goalscoring chances. With Sergio Aguero in the side, there's no two ways about it, especially when you look at how leaky United's defence currently is.
De Gea is going to be kept busy all afternoon and he'll need to put in another world class performance for United to come away from the Etihad with something.
The good news is De Gea is going into the game full of confidence off the back of being named United's October Player of the Month after great performances against Everton and Chelsea. He'll need to pull another one of those out of the bag.
For De Gea, the problem area will be with set pieces. Chelsea knew and exploited that weakness, so will a powerful City. De Gea could consider taking it into his own hands like he did before with Vincent Kompany, much to Nemanja Vidic's delight: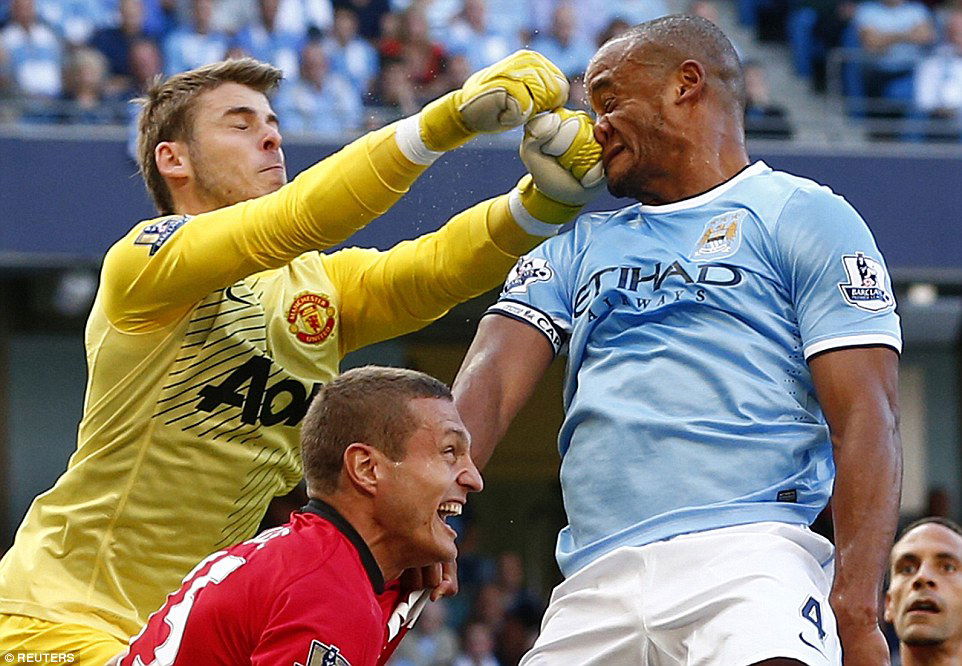 Unlike recent derbies prior to today, there is genuine optimism among United fans going into the game. City have lost their aura and
Louis van Gaal
senses it. Now it's up for the players to deliver.