When you think back to Manchester United's best teams from the past, you see some fantastic lineups.
Take 2008 for example. United had a back four of Patrice Evra, Nemanja Vidic, Rio Ferdinand and Wes Brown. Four dependable, consistent and, above all else, reliable defenders. Individually they were strong but as a unit they were stronger.
Back in 1999 Jaap Stam marshalled the defence alongside Ronny Johnsen with Gary Neville and Denis Irwin either side of them. What a defence that was.
The key point to take from the best teams United have had is their consistency and stability. Sir Alex Ferguson was the king of rotation but when it came to defensive partnerships, he had some of the best around.
United have had anything but a defensive partnership this season and some excellent research by Jack Holt shows precisely how bad it has been.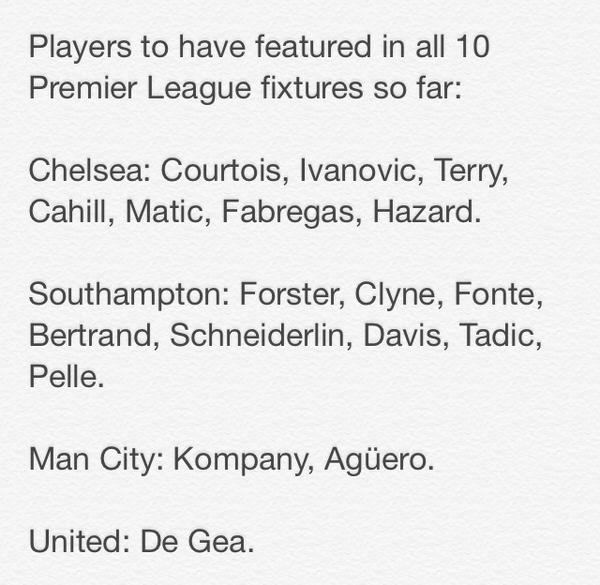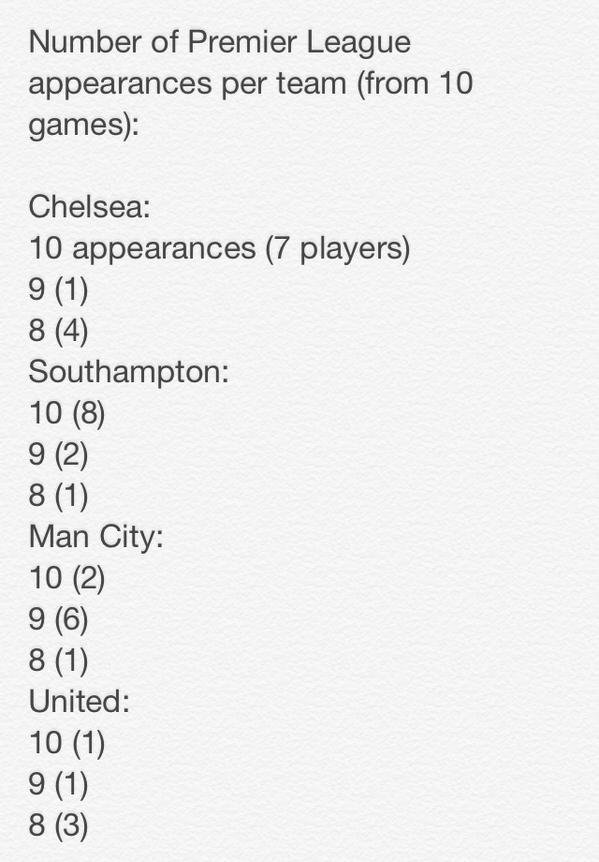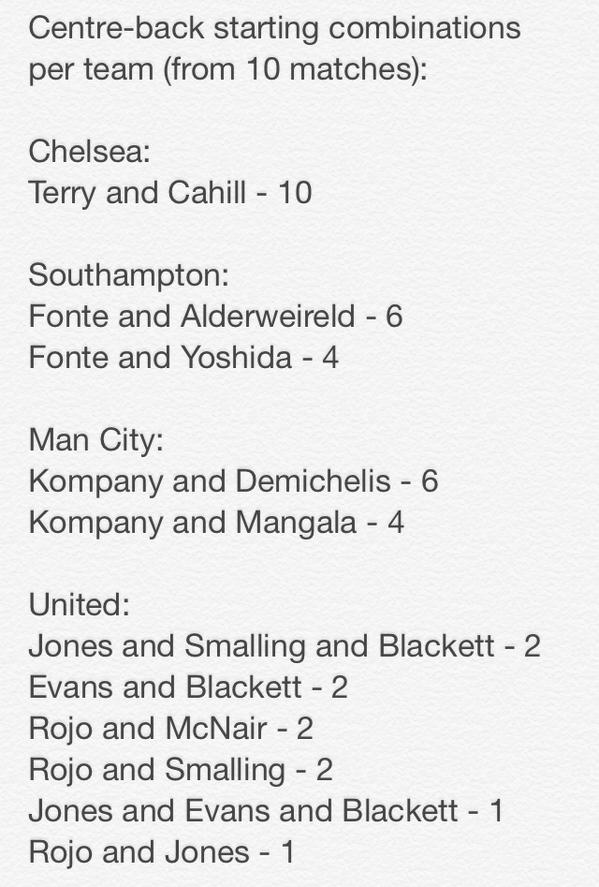 Only
David de Gea
has played all ten Premier League matches for United so far yet Chelsea (7) and Southampton (8) have built the bedrock of their early season success around a consistent starting XI.
Defensively, United's problems become so apparent when compared to Chelsea as Terry and Cahill have started all ten games together, whereas United have had six different partnerships in the same period. It isn't possible to build stable foundations on sand.
For United, the problem isn't with the personnel. It isn't necessarily that the likes of Jones, Evans, Smalling and Rojo are not good enough for United, it's the fact they aren't available week in week out. That's where the problem lies.
United having an injury crisis is an unwanted annual tradition and this current one has got fans asking what is going on to force so many injuries. Are United really just that unlucky? It happened plenty under Sir Alex, continued under David Moyes and is the same under Louis van Gaal.
Buying £100m worth of defenders won't solve the problem if they end up spending half a season on the sidelines. The biggest issue lies in keeping the players fit and in that respect, is it something United have to change from the inside?