Manchester United winger Nani is expected to sign for Fenerbache S.K. in the coming days after his agent confirmed that talks were progressing well between the two clubs.
The 28-year-old is widely expected to join the Turkish side this week enjoying a successful loan spell with Sporting Lisbon last season where he scored seven goals in 27 Liga Sagres appearances.
Manchester United have already signed Memphis Depay this summer while five players have also left after the club chose not to renew their contracts.
Now, United are closing in on another summer transfer deal with Nani looking set to move to Fenerbahce.
There have been calls for him to stay at Man United but Louis van Gaal is said to feel that he has stronger options at his disposal.
Nani's agent, Luca Bascherini, revealed he has had positive discussions with Fenerbache representatives in recent days.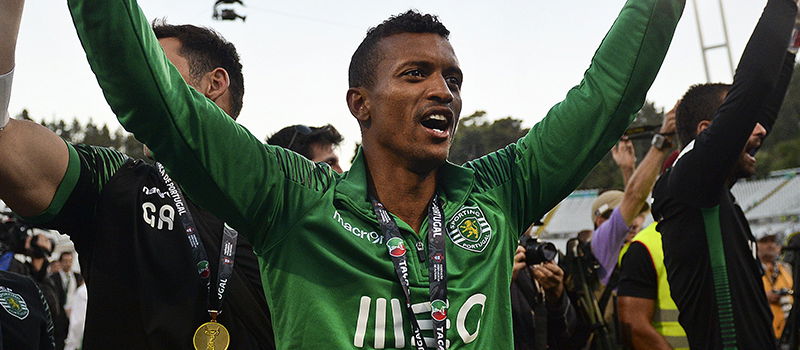 Speaking about the situation, Bascherini said: "We held talks with [Fenerbahce director Giuliano] Terraneo regarding Nani, he had lengthy negotiations. Terraneo is a man who knows what he wants and how to get it."
United's 2011 Player's Player of the Year know's that he is no longer a first choice winger for the side, with players such as Angel di Maria, Adnan Januzaj and nowMemphis Depay all leapfrogging him in the pecking order.
On his day Nani was virtually unplayable, which may leave some United fans feeling slightly disappointed about his impending transfer. However, a player on wages such as his cannot be allowed to sit on the bench all season and a move is probably for the best.