Ilkay Gundogan's agent has stated that his client could yet remain at Borussia Dortmund despite months of speculation regarding the midfielder's future.
The German's contract expires next summer and it looked almost certain that he would be plying his trade away from the Westfalenstadion next season.
Comments from Dortmund's CEO earlier this month appeared to confirm that Gundogan would leave and it gradually became a matter of which team wanted him the most, with Manchester United chief among them.
However, it looks like Man United, along with the likes of Bayern Munich and Barcelona, were put off by the player's wage demands. His agent has now admitted that staying in Dortmund is a real possibility.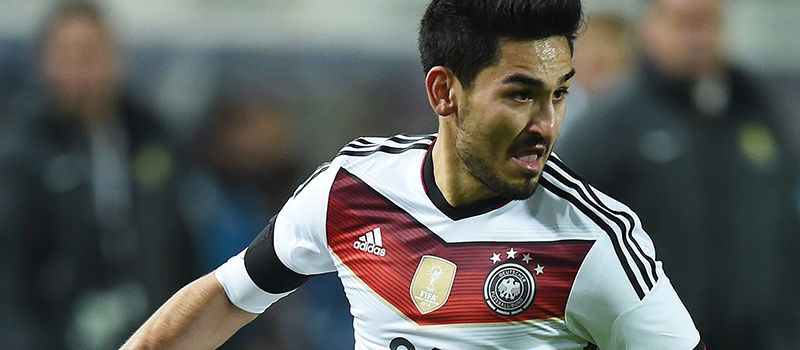 When asked if Gundogan could leave on a free transfer, his agent and uncle Ilhan Gundogan said: "We would have never accepted that. It was always clear that Dortmund should get a fee, because they deserve a sign of gratitude.
"It was a very good talk [with new Dortmund manager Thomas Tuchel] and Ilkay is having thoughts now. Staying at Dortmund is certainly an option again."
Gundogan was seen as a solution to United's problem in midfield and there is little doubt that he would have given Louis van Gaal an option in the middle of the park that he didn't have last year. Given the player's injury problems, however, maybe it is a blessing in disguise that Gundogan has essentially taken himself off the market.
In 2013, Gundogan was ruled out of action for almost two years with a compression of his spine that took a long time to diagnose and to heal. Maybe staying at Dortmund and allowing them take the risk on the player is more beneficial to United and any other team chasing him.