Phil Jones is close to penning a new four year deal at Manchester United that will see the defender remain at the club until June 2019, according to James Ducker of The Times.
The England international signed for Man United in 2011 from Blackburn Rovers and he has built a reputation as a versatile player, having played at centre-back, right-back and defensive midfield.
The 23-year-old was set to be out of contract at the end of next season but the new deal, that will see him earn £80,000 per week, will ensure United keep hold of the player that Sir Alex Ferguson once said could become one of the club's greatest ever players.
While injuries have held him back so far in his career, there is little doubting the player's courage and intensity when he does take to the field.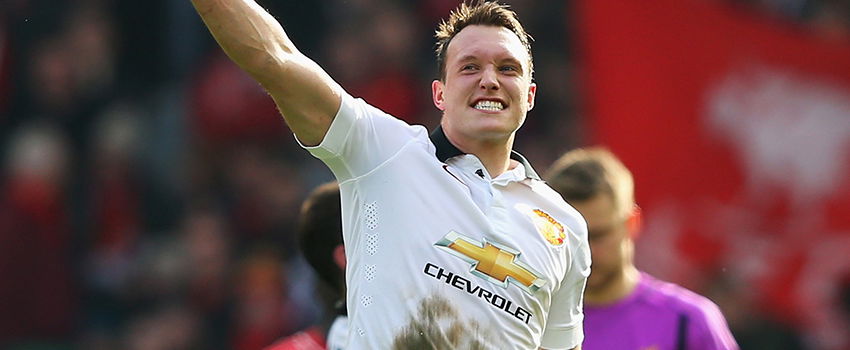 He has suffered nine separate injuries since joining United and has missed 48 games as a result.
He will need to play more regularly and prove to be more consistent if he is to fulfil Ferguson's prediction and make himself a success at Old Trafford.
United have been linked with a whole host of centre-halves in recent weeks including Sergio Ramos and Nicolas Otamendi but the new contract should give Jones' confidence a boost ahead of the next campaign.