Manchester United relied on an ageing and injury-prone Michael Carrick far too much last season. The 33-year-old was fantastic when he was on the pitch but Louis van Gaal's side suffered when he wasn't in the starting XI as they often had to ask Wayne Rooney to fill in. It was far from an ideal situation and van Gaal will be keen to avoid a repeat as he looks to challenge on all fronts next term.
Man United's academy contains some fantastic prospects such as Ben Pearson, Andreas Pereira and Joshua Harrop but fans will agree that these players will need time before they flourish. Van Gaal needs to find a player who can slot right in if United are to be a success.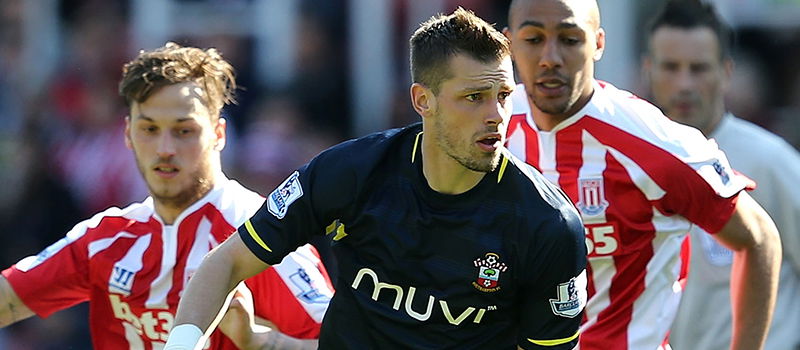 A ready-made replacement for Carrick, French international Schneiderlin has made no secret of the fact that he sees his future away from St.Mary's.
The 25-year-old is Premier League proven having provided Southampton with an astute, all-round midfield presence for a number of years. Just like Carrick, Schneiderlin always looks for the ball before contributing to various phases of play. He is the sort of player who his teammates cherish as he helps to stabilise the midfield and win back possession for his side. United supporters have seen his talent first-hand after he put in a hugely impressive performance for the Saints at Old Trafford last season.
Schneiderlin may not have the best numbers statistically but he is quietly brilliant from the first minute to the last. His awareness and reading of the game allows the more attacking players the freedom to express themselves without having to worry about any defensive duties.
Schneiderlin's best years are certainly ahead of him and reports on Friday suggested United are stepping up efforts to sign the Frenchman. They will have a superb player on their hands if they do bring him in.
Ilkay Gundogan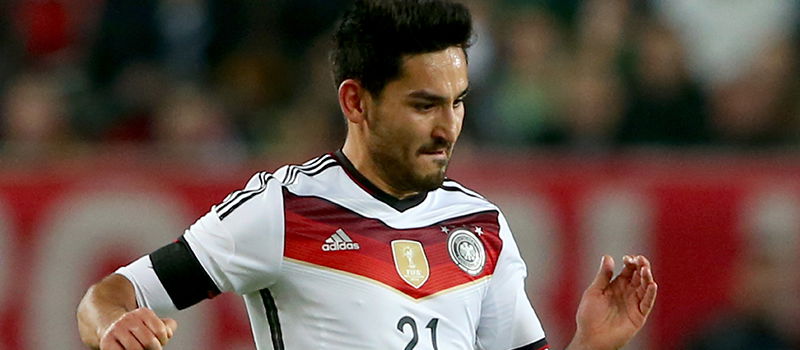 Gundogan was hampered by a serious back injury last year but the German has recovered and he is now starting to show glimpses of his former self. Particularly towards the end of last season, the 24-year-old showed signs that he is regaining the determination, explosiveness and awareness that made him such an integral player for Borussia Dortmund two years ago.
The Gelsenkirchen-born midfielder has shown in recent years that he is a technically brilliant footballer, with his passing and dribbling often the subject of praise. Along with his astuteness on the ball, Gundogan played a crucial part in Dortmund's journey to the Champions League final in 2013.
If Gundogan can re-discover his old self and put injury troubles behind him, United would have secured one of the best in the world in his position. A deal was reportedly agreed between Gundogan and United back in May but rumours of a potential switch to Old Trafford have now quietened down. However, with Gundogan still widely expected to leave Dortmund in the coming months, United would be wise to secure the German's signature.
Granit Xhaka
I could talk about Bastian Schweinsteiger, Paul Pogba or Arturo Vidal but here's a name you might not have heard of; Granit Xhaka.
Currently plying his trade for Borussia Mönchengladbach in the Bundesliga, the 22-year-old was once described as "the young Schweinsteiger" by the Swiss national coach Ottmar Hitzfeld and has since gone on to earn rave reviews for his performances.
Known as a combative midfielder with a knack for running things in the middle of the park, Xhaka keeps play ticking-over for his side thanks to his tackling, interceptions and relentless energy to win the ball. His passing and vision, while at times risky, are mostly very impressive and his displays belie his years.
The Swiss international's sheer determination should be an attractive quality for van Gaal. While not quite the finished article, Xhaka undoubtedly has the hunger and zeal to succeed at Old Trafford and potentially stamp his authority on a midfield role that could be his for years to come.
Which midfielder do you think Manchester United should sign?