Former Netherlands striker Pierre van Hooijdonk believes Memphis Depay needs to have the right environment at Manchester United if he is going to succeed.
Van Hooijdonk's concerns revolve what position he will be asked to play by Louis van Gaal because there are no guarantees he will be able to operate exclusively on the left flank.
It was a position in which Depay thrived for PSV and Van Hooijdonk hopes that the 21-year-old will be asked to play in the same role by Van Gaal.
"I don't know yet how Depay will fit in and in which position, but when you sign a forward player you have to be very careful," Van Hooijdonk said.
"You have to create an environment the player has played in. A lot of coaches take a player out of that environment and put him in a different environment, and then it's not going to happen.
"Memphis plays on the left. I don't think he will play on the right. Maybe he could play in the two up front.
"He is capable of creating ­something and making things ­happen, and he can score goals. These qualities these days are very important. Many teams struggle to score goals.
"He's not a central forward, he plays more from the left and comes inside quite a lot. He still needs to find the right balance."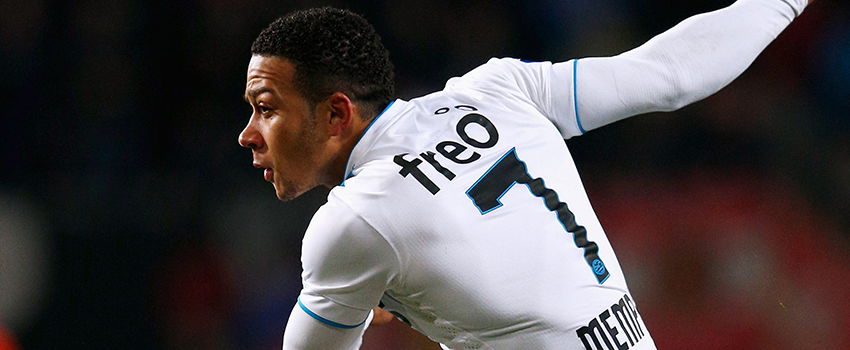 Undoubtedly, Depay's best position is on the left but versatility is a trait he'll have to learn at United because Van Gaal will more than likely use him in a variety of positions across the front line.
As Shinji Kagawa found out the hard way, a lack of versatility can really hold a player back at Untied and Depay has to make sure that doesn't happen to him.