Carlos Bacca's agent has confirmed that the Colombian has reached an agreement over a move to AC Milan.
Bacca, who registered 20 goals and six assists for Sevilla in La Liga last season, has been the subject of transfer speculation in recent weeks after he scored a brace against Dnipro Dnipropetrovsk in the Europa League final.
The 28-year-old was reportedly open to a switch to Liverpool but he now has his heart set on a move to Milan, who finished 10th in Serie A last season.
A deal has now been agreed between the two clubs, with Bacca's agent ending speculation over his client's future by confirming the player will join Milan this summer.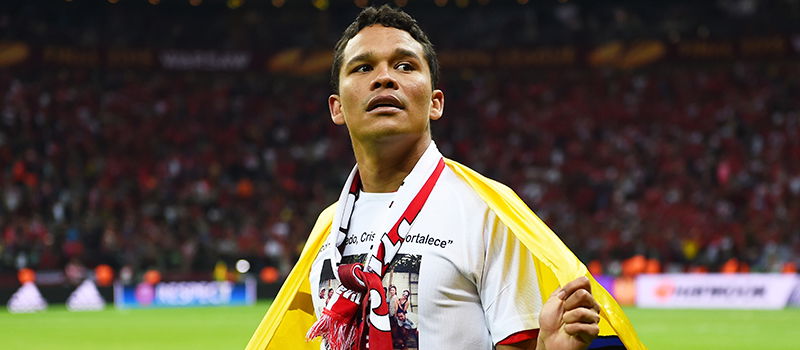 "I can confirm that Milan and the player reached an agreement. Carlos chose what is best for his future, so it's only natural he is happy. How long is the deal for? You'd best ask the Rossoneri that," he said.
Manchester United representatives had reportedly expressed an interest in the striker, with senior figures at the club keen to replace Radamel Falcao and the ageing Robin van Persie.
However, at 28, the player does not represent a long-term investment. There are other options out there such as Alexandre Lacazette, who had an equally as successful season and is yet to reach the pinnacle of his career – something that has been and gone for Bacca.