The summer transfer window has opened today on July 1 which means Manchester United can officially complete the signing of PSV midfielder Memphis Depay.
Although Depay has been unveiled as a Man United player and a deal has already been announced, today is when the transfer can be ratified.
It means Depay will be registered as a United player and the transfer will be finalised as his contract with PSV has finished, leaving him free to be added onto the books at Old Trafford.
The 21-year-old is United's first signing this summer but is almost certainly not going to be the last. Although, it is unknown who will follow him through the door.
Could it be Sergio Ramos? Sky Sports' La Liga expert Graham Hunter certainly seems to think so, even if Ramos' mother disagrees having told reporters who questioned her that he wanted to stay at Real Madrid.
Will Morgan Schneiderlin make the move up from Southampton? The Telegraph's Mark Ogden put his neck on the line and said a deal for the French midfielder would be completed by the end of the week.
Is Seamus Coleman going to replace Rafael? The Everton full-back is now considered a prime target for United with Dani Alves signing a new Barcelona contract and Clyne joining Liverpool.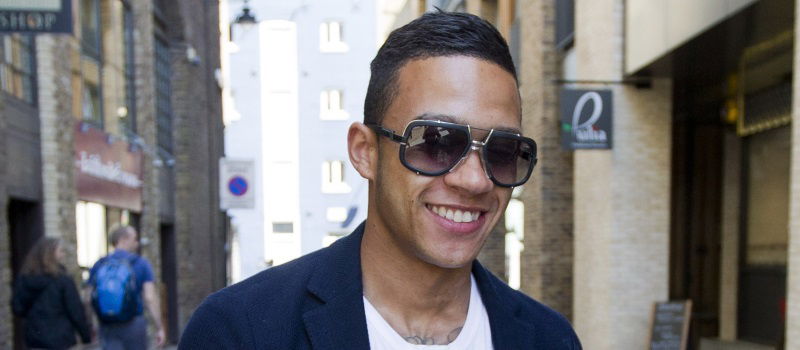 Maybe Valencia's Nicolas Otamendi is next on the list? Rumours were very hot about the Argentinian centre-back joining United but his participation in the Copa America has dulled those to a quiet whisper in the last few days.
At this stage, it is anybody's guess who United's next signing is going to be but with pre-season training at Carrington starting in just five days time, Louis van Gaal will be desperately keen to push through deals as quickly as possible.