Pep Guardiola has insisted that Bastian Schweinstieger is free to make up his own mind regarding his future at Bayern Munich.
Schweinstieger has been linked with Manchester United this summer and it appears as though there is truth to the speculation based on some of the quotes from people behind the scenes at Bayern.
The German has spent his entire career at Bayern but it appears he is now considering his future away from the club.
Schweinsteiger has been told to reject Man United by Franz Beckenbauer but Guardiola has left the decision in the hands of the midfielder.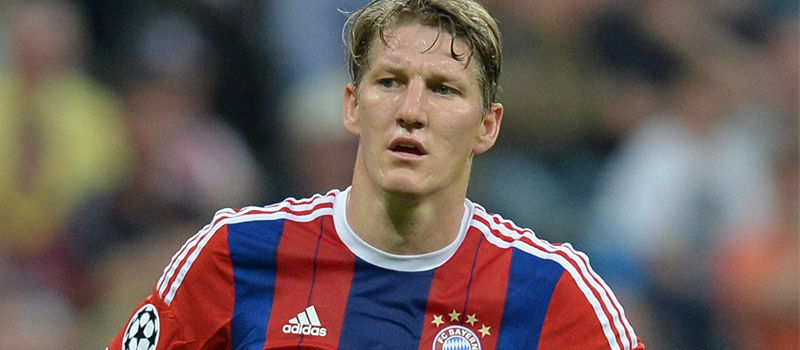 "I told him 'the future depends on you'. Basti has managed a great career. He must decide what he does alone," he said.
"Of course I am planning to work with Basti next season. Basti has to decide. If Schweinsteiger wants to stay here then that's perfect. He's a top player."
Guardiola's comments are an open invitation for United. If they want to sign him, then put in a bid and the Bayern boss won't stand in his way if he wants to leave.
Schweinstieger has spent his entire career in Germany having been transformed from a failed winger into a deeper lying midfielder by Louis van Gaal.
The two worked together from 2009 until 2011 and won a Bundesliga title while also making it to the Champions League final only to be beaten by Jose Mourinho's Inter Milan in 2010.
The player would represent an immediate upgrade for United in the middle of the park and would certainly offer something in terms of leadership and giving the team an identity that it has been lacking since Paul Scholes left the club for the second time in 2013.
If Schweinstieger believes his playing time will be limited next season, he might just opt for United in an effort to prolong his playing career at the top level.