Manchester United have confirmed that Guillermo Varela has returned to the club following a successful loan spell at Real Madrid.
The right-back, who was David Moyes' first signing as Man United boss, spent last season on loan with Madrid's second team, Real Madrid Castilla. He is now back at Old Trafford having been included in the official squad list on United's website.
Varela made 33 appearances with the side and scored one goal. He impressed many in Spain, including Zinedine Zidane.
The Frenchman, who is a coach at Madrid, was hugely complimentary of Varela during his time at the club.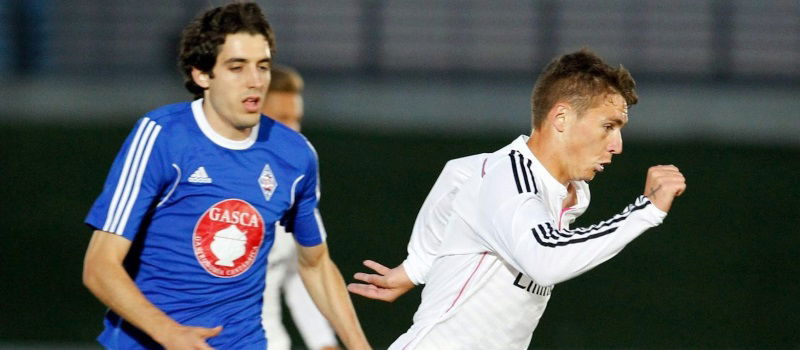 "I am delighted with Guillermo Varela, he is very hard-working, very serious and he is going to have a big future for sure," Zidane said.
Louis van Gaal is reportedly interested in bringing a new right-back to the club after many fans were disappointed with the performances put in there by Antonio Valencia last term. However, United may have their next full-back as part of the squad already in Varela.
The 22-year-old certainly has a bright future ahead of him, as eluded to by Zidane. Van Gaal now must make sure that the Uruguayan is given the right platform to develop so that he can hopefully flourish in the years to come.