Manchester United manager Louis van Gaal was coy when asked about rumours linking David de Gea with a move to Real Madrid.
The speculation surrounding De Gea has been intense in recent weeks but, to his credit, the Spanish goalkeeper has been professional and kept quiet about the situation.
Some United fans are upset about the 24-year-old's desire to leave as the club transformed him into one of the best keepers in the world.
However, De Gea's family and girlfriend are based back in Spain and it would be hard to begrudge him a move which would take him closer to his loved ones.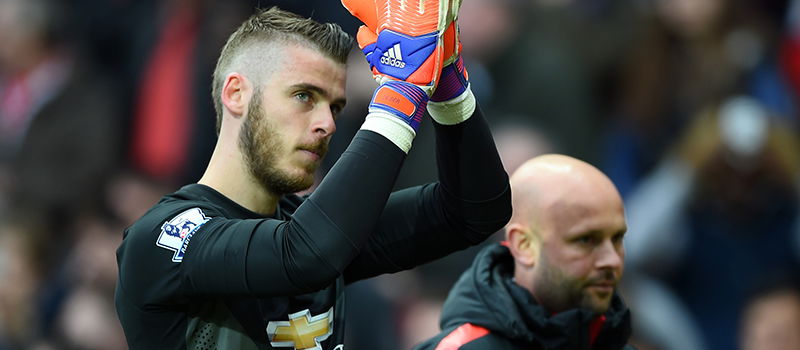 When asked about the Spaniard, van Gaal replied: "I think he is a very professional player and he showed fantastic attitude until now.
"I think that for all my players, not only De Gea, but others who have to behave themselves very professionally."
It's impossible to tell whether De Gea will stay at United with one-year left on his contract but reports have claimed that Madrid will step up their efforts before both clubs depart for their respective pre-season tours. Everyone associated with United will want him to stay but it looks like his heart is set on a move to Madrid.