New Manchester United signing Memphis Depay has revealed that he hopes to emulate Cristiano Ronaldo at the club.
Memphis has been compared to Ronaldo on multiple occasions and the Dutchman has finally spoken regarding the similarities between the two.
Man United legend, Ronaldo, also came to the club at a young age as a raw talent before transforming himself into one of the best players in the world.
Memphis is eager to prove to United fans, and himself, that he can reach a similar level.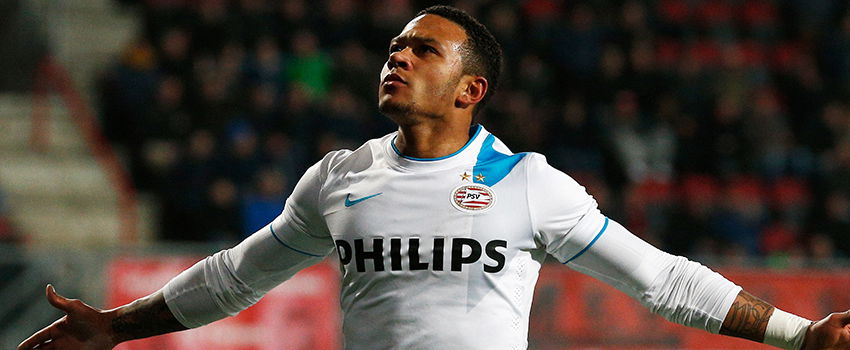 "It is a great feeling when I listen to other players [comparing me with Ronaldo]. But I am just 21 and still have not reached the level of Cristiano Ronaldo," he said.
"He is a hero for me, a role model. He can score so many goals and I hope I can reach his level some day. I am confident that I can be one of the best players in the world; to do that I have to believe in it and dream about it. I will fight for it."
Memphis' confidence is just one attribute that makes him such a dangerous player. It is evident from his comments that he truly believes he can be one of the world's best. However, there is a fine line between confidence and arrogance and Louis van Gaal will no doubt keep the player's feet firmly on the ground.