Liverpool legend Jamie Carragher believes new Manchester United signing Bastian Schweinsteiger is "past his best".
Carragher, who made 508 appearances for Liverpool, feels that United have bought a player past his peak.
Carragher cited Schweinsteiger's difficulty in adapting and playing alongside Xabi Alonso in Bayern Munich's midfield last season as a reason for Man United fans to not get too excited just yet.
Tweeting about the German's move to United, Carragher said: "Great player but at Bayern Munich he found it difficult to play alongside Alonso be interesting to see how he and Carrick works."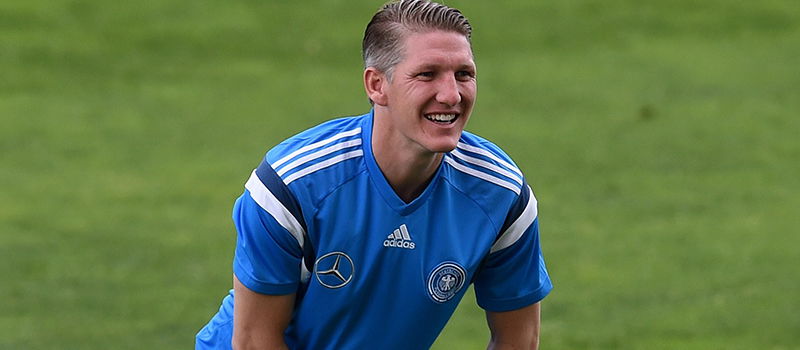 Despite Schweinsteiger's record of winning trophies in every team he has played in, Carragher thinks that his acquisition will make Liverpool fans happy rather than jealous.
In response to being called 'bitter' on Twitter, he said: "You joking? losing your best player (De Gea) & now signing a player past his best I couldn't be happier!"
Obviously, De Gea hasn't left United yet and there is no guarantee that he will before the transfer window closes. Add to this the fact that United have signed a proven winner and the captain of the current world champions and it is hard to see why any Liverpool fan would be happy with United's transfer business this summer.