Ander Herrera has revealed his excitement at the prospect of learning from new Manchester United signing Bastian Schweinsteiger.
Schweinsteiger joined the club on a three-year contract earlier this month for a fee of around £15m.
The German's capture has substantially improved the quality of Louis van Gaal's midfield and instilled a new level of optimism at Old Trafford.
Herrera, who joined Man United last summer, is among those thrilled with the German World Cup winner's arrival.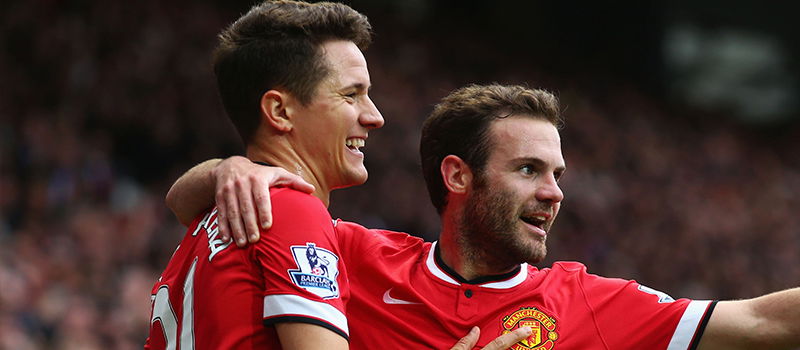 "I always want to play with the best players and Bastian is one of the best in the world," said Herrera.
"I'm sure I am going to learn a lot of things from him and we have also Michael Carrick and Wayne Rooney – players with a lot of experience who can help the young players. He (Schweinsteiger) is always safe with the ball, he always knows what is at his back and I have to learn that from him."
The Spaniard also emphasised the importance of squad depth, something United can now boast about when it comes to midfield options.
"We want to play in the Champions League, fight for the FA Cup, the Premier League, so when you want to make a good season, it's not just with 11 players," he said.
"There are injuries. I wish there were not, but there are. There are good and bad moments for the players, so everyone is going to be involved in what I think will be a very good season. We want [to win the league] but we have to fight because we cannot forget we were fourth last season."
Herrera was arguably United's standout signing last season, adding energy and technical ability to Man United's midfield, scoring eight goals in the process. He often had to play alongside Rooney last term but the arrival of Schweinsteiger and Morgan Schneiderlin should help him showcase his talents further.