Real Madrid manager Rafael Benitez is optimistic Sergio Ramos will stay at the club despite interest from Manchester United.
Louis van Gaal launched a bid for the Spaniard earlier this month amid rumours that the defender is unhappy at the Bernabeu. 
However, after chairman Florentino Perez held a meeting with the 29-year-old in China earlier this week, Madrid declared that Ramos will not be sold under any circumstances.
Speaking after Madrid's pre-season win over Inter Milan, Benitez reiterated this view concerning the defender's future.
"I asked Perez how the meeting with Ramos went on Sunday after dinner. He told me both parties were optimistic. I am optimistic," he said.
After weeks of constant conjecture, this saga seems to be finally over. Ramos, after being appointed Madrid captain, is set to remain in Spain next season.
Madrid's reluctance to do any favours for Man United comes as no surprise, with the latter playing hardball over David De Gea. The divide between Madrid and United is slowly petering out.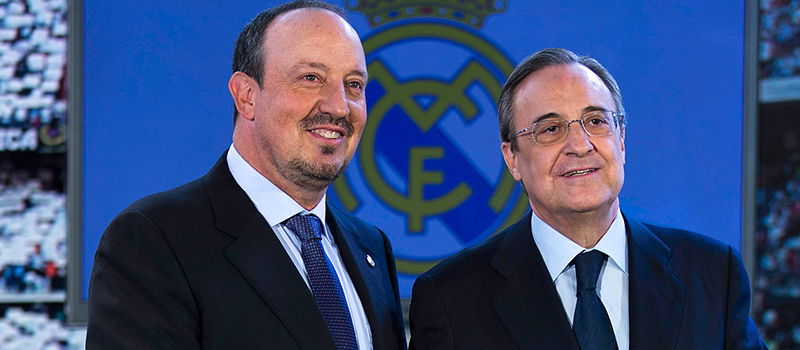 United fans must have thought this latest development would prompt van Gaal to ramp up his pursuit of Valencia defender Nicholas Otamendi.
However, widespread reports in the British press suggest he is not willing to chase another defender despite the fact it was a key weakness in the team which, if true, would be a serious oversight by the United boss.