At one point, a deal that would take Manchester United's David de Gea to Real Madrid seemed inevitable. But for now, De Gea remains very much a Man United player.
It is a precarious situation for all involved and the Spaniard's potential departure would leave Man United with the difficult task of replacing a goalkeeper who is destined to reach the very top of world football.
Bernd Leno – Bayer Leverkusen
Leno often finds himself overshadowed by compatriot Manuel Neuer, and unfairly so. Leno shares many of the qualities that make Neuer such a formidable keeper. The 23-year-old, who was linked to Madrid earlier in the year, is an imposing and daunting figure, and as well as possessing outstanding reflexes; his decision-making and awareness are solid. At 23, things can only improve.
With Louis van Gaal notoriously picky with his goalkeepers, Leno would likely be asked to improve his distribution and passing in order to properly fit into the Dutchman's philosophy. However, teething problems are expected from a goalkeeper barely out of his teens. In Leno, United would be buying a goalkeeper with all the raw potential to become their first-choice for the next decade.
Hugo Lloris – Tottenham Hotspur
French No.1 Lloris is no stranger to the Premier League, with the 28-year-old often leaving opponents frustrated with his talent between the sticks. Lloris has been mooted as a potential suitor for the vacant goalkeepers position at United should de Gea leave, and it is clear to see why. His concentration, decision-making and reflexes are, at times, outstanding and he has put in some stellar performances in the past.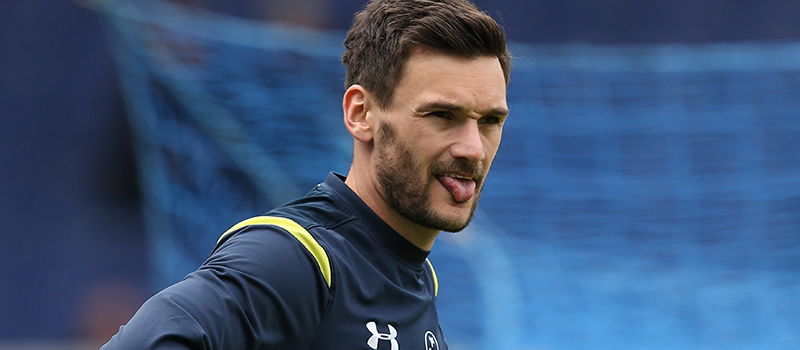 However, Spurs chairman Daniel Levy is notoriously difficult to deal with. If Levy is involved in negotiations, United would likely end up paying more for Lloris than they receive for De Gea. United must also remember that Lloris has just broken his wrist, an injury that could reportedly keep him out for the start of the season.
Timo Horn – FC Koln
Horn is another German goalkeeper who often flies under the radar, but much like Leno, his qualities are there for everyone to see. Aged just 22-years-old, Horn's confidence, shot-stopping and imposing nature are typically German and played a huge part in Koeln's impressive figure of just 40 goals conceded last term – only two more than runners up, VFL Wolfsburg.
Again though, at such a tender age it remains to be seen whether van Gaal will place his trust in a keeper that still has aspects of his game that need improving. With United intent on challenging on all fronts next year, the Dutchman will want a keeper who can perform from the off. Then again, it is highly unlikely that anyone will be as good as De Gea.