Manchester United midfielder Daley Blind has revealed that he was offered a contract by Arsenal as a 16-year-old.
The Dutchman joined Ajax's famous youth set-up when he was eight before moving up to the first-team in 2008.
Blind, now 25, left Ajax in 2014 to join up with Louis van Gaal at Man United for a fee of £13.4m.
Speaking to the Daily Mirror, Blind admitted that he had the opportunity to leave his hometown club for England earlier in his career.
"I had the chance to move to London at a young age," Blind said.
"I was in the Ajax academy and one day I came home from school. My mum and dad said to me: 'Arsenal have called today. They want you.' I thought they were taking the mickey. It was my dream to be a player in the first team of Ajax but we went to Arsenal. We were there for a day — it was great. They offered to sort out everything for my schooling, so I could get my A levels."
"They also offered me an incredible contract, especially for a boy of my age. Ajax offered me a contract too at the same time. The money was nowhere near what I could earn at Arsenal. My dad left it up to me and I decided to stay at Ajax."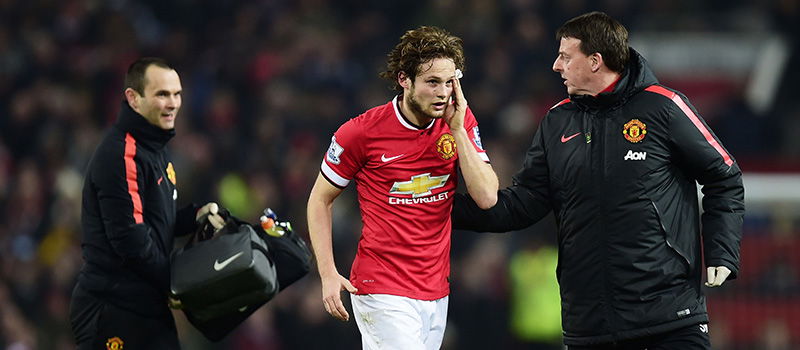 Blind certainly made the correct decision to remain at Ajax at such an important stage of his career. A vast number of 16-year-olds see the lifestyle of a Premier League footballer and eagerly dive into the barrels of cash that inevitably await them. More often than not, these bright talents dissipate into nothingness amid the chaos of English football's brutal youth system.
However, Blind has benefitted from his decision and is now a much admired figure among United and Holland supporters.
The 25-year-old had a solid first season in the Premier League, most notably striking up a lethal partnership with Ashley Young on the left hand side. However, Blind showed signs of being outmuscled at times in central midfield, which is something he'll want to eradicate in the upcoming campaign.