When Angel di Maria joined Manchester United last summer, not many people would have imagined that Ashley Young would outlast the Argentine at Old Trafford.
However, with Di Maria closing in on a move to Paris Saint-Germain, Young looks as though he will do exactly that. The Englishman was determined to fight for his place even after Di Maria's impressive start to last season, and that positive mentality has paid off for him.
Speaking after a draw against West Bromwich Albion last October, in which he replaced an injured Di Maria, Young said: "I just want to play the best I can. The manager has shown faith in me and I want to go out there and play well.
"The new manager has his methods and philosophy and everyone has bought into it. We've shown we can go into games and play different formations. We showed that again at West Brom. It wasn't any different for me. It was new things in the role I was playing but like I said the manager changed the system and we're capable of changing the system against different teams."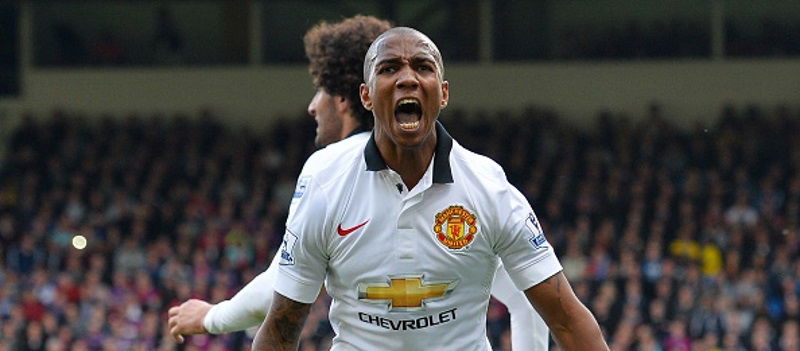 Now that Di Maria is close to an exit, Young's unlikely quest for a starting berth has proven to be successful. His impressive performances last term, in a variety of positions, eventually meant he was keeping the Argentine out of the side on the left wing.
Now pushing for a new contract, Young needs to prove himself all over again this season. He was seen by many fans as part of the 'deadwood' that needed to be moved on last summer.
In that sense, he wasn't expected to be part of the first-team, and so there wasn't much for Young to lose in his pursuit for regular football. The worst that could happen would be that he was kept out of the side by the likes of Juan Mata and Di Maria. Missing out on a starting place to such talented players would have been nothing to be ashamed of for Young, or any other player.
This season though, it will be other players looking to push Young out of the side, rather than the England international aiming to force his way in.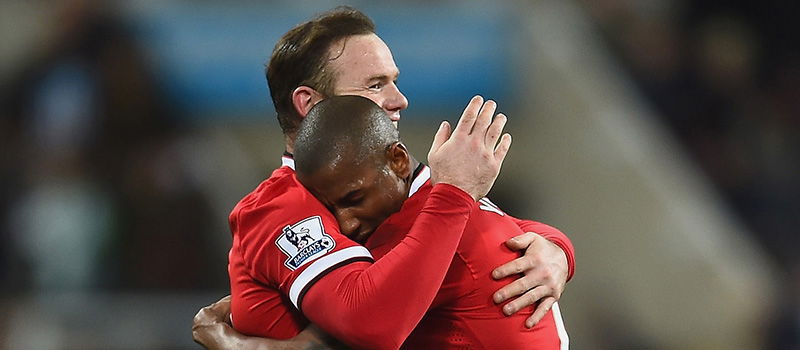 Although it may only be pre-season, recent friendlies have shown the competition which Young will have to face this season. Should impressive performances from youth players such as Adnan Januzaj, Jesse Lingard and Andreas Pereira continue in competitive matches, then a starting place will be difficult to come by.
What kept Young in the side last term was ultimately his reliability and positive mentality. His willingness to track back was invaluable and he even proved a threat going forward throughout the campaign, while always giving his all for the team.
As impressive as he was, his crossing was still hit and miss and his decision making in the final third was at times questionable. That resulted in just two goals and five assists. Compare that to the outgoing Di Maria, who scored three and assisted ten, despite suffering from a number of off-field issues.
Young was often the most reliable option available behind Di Maria last season. Although Januzaj, Pereira and Lingard were all available then as well, their pre-season form suggests they will be better able to challenge in the upcoming campaign.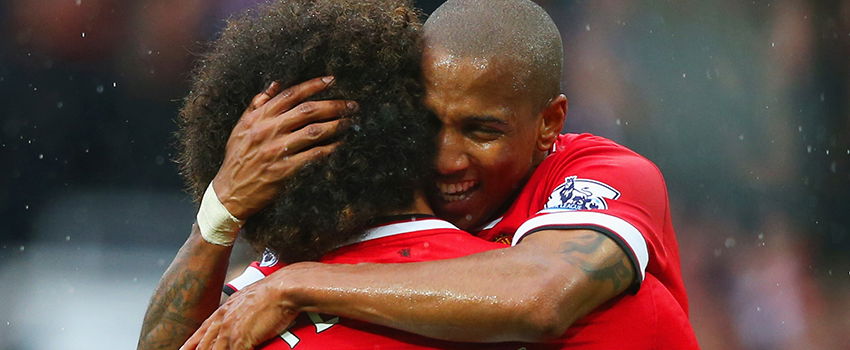 With Young probably the most experienced option in the wide areas, he will be challenged to not only match the consistency he showed last season, but improve on it as well. With the presence of Januzaj, Lingard and Pereira in the squad, there will be other options for Louis van Gaal to choose from should those impressive performances from last season not continue.
And so, whilst Young's performances from last season were a pleasant surprise, he needs to show even more this season to prove he is worthy of that new contract.