James Wilson is determined to remain injury-free for Manchester United next season.
The 20-year-old England youth international has broken into the first-team squad under Louis van Gaal but struggled for game time last season.
Wilson has just returned from Man United's pre-season tour of the United States, which also saw the likes of Jesse Lingard, Andreas Pereira and Sean Goss included in the travelling squad.
Speaking ahead of the new campaign, Wilson outlined his determination to succeed under van Gaal and his desire to remain in peak physical condition throughout the upcoming campaign.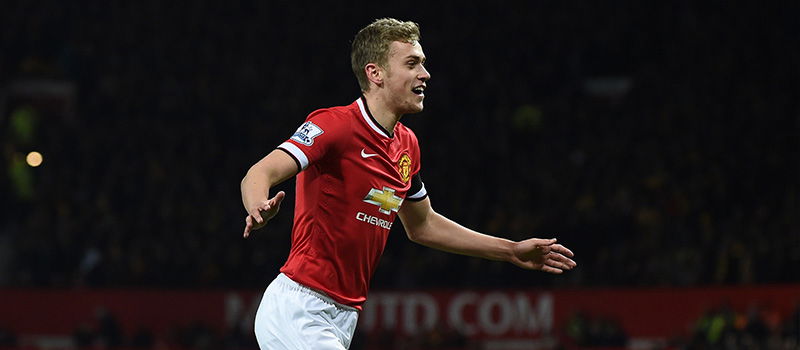 He said: "I just need to keep training hard. You hear everyone say it. If you want it really bad, you've got to train for it. You've just got to train hard, get fit and stay injury free really. For me, that's probably one of the big things because I've had little injuries here and there. I'd say staying fit is the big one for me.
"The tour has been an unbelievable experience for me. I expressed myself to the manager. He knows what I'm capable of and I just needed to show that. I've gone out there and done what I could."
Any United fan who has watched Wilson in the reserves over the years knows that the youngster is a cut above others of his age group. Despite taking time to adjust to the rigours of first-team football, it is widely agreed that once adapted, the youngster will become a fearsome striker.
Regardless of game time, Wilson seems to have exactly the right attitude to succeed at United, and it is unlikely to be too long before we see what the youngster can really do.