David de Gea's girlfriend, singer Edurne Garcia, has dropped the biggest hint yet that the keeper will play for Real Madrid next season.
According to AS, Edurne was heard speaking into a microphone after an interview, saying: "Now, when he is in Madrid, everything will be much easier."
The biggest transfer saga of the summer continues to rumble on with every hint and piece of media speculation being scrutinised for further clues as to where De Gea's future lies.
Edurne's slip would suggest that the couple are preparing for life together back in Spain.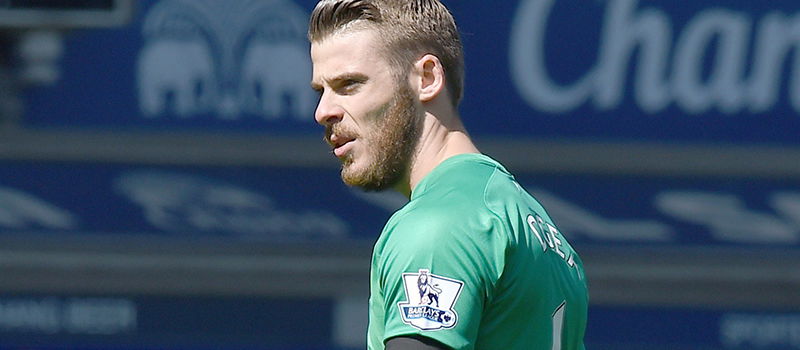 Louis van Gaal, at one point, insisted on getting Sergio Ramos as a part of any deal with Madrid for De Gea. Ramos looks to be staying at the Bernabeu and the De Gea rumours died down somewhat but Edurne's comments will reignite the speculation.
United are looking for €40m for De Gea but with just one year to run on his contract, that is an extremely ambitious fee.
Instead, the majority of fans want United to keep the player as a way of proving to Madrid that they will not be bullied in the transfer market, regardless of their players' financial and contractual situations.
It might prove to be a smart move considering United don't have a player in the same level as De Gea but keeping him against his will could unsettle the dressing room in a year that could make or break the manager and the club.