Valencia legend Mario Kempes has insisted that the club are doing all they can to stop Manchester United target Nicolas Otamendi from leaving.
Otamendi has been linked with a move to Man United since January as Louis van Gaal looks to shore up his options at centre-back, but Valencia are determined to keep their star defender.
The 27-year-old is reportedly looking for a move away from his current club, with both United, Real Madrid and Manchester City showing an interest in the Argentine.
Kempes, who made 184 appearances for Valencia, seems to appreciate the importance of keeping Otamendi.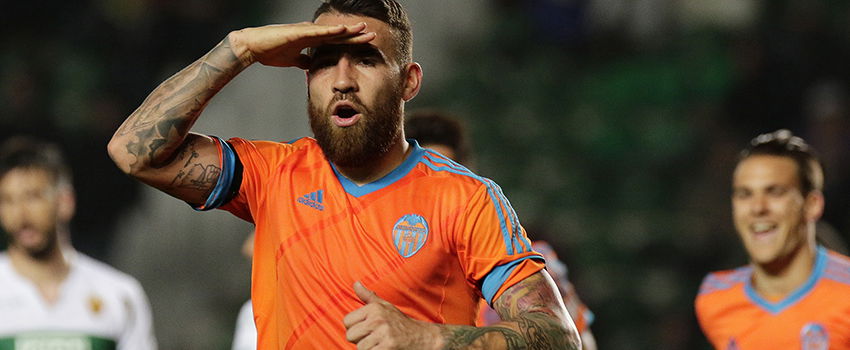 "I believe that Otamendi is going to stay. The club has told me they are doing everything possible for him to stay. That is important for the club and for him. Soon he will decide to stay," he said.
With United's attempts to sign Sergio Ramos from Real Madrid looking futile, they could turn their attention to Otamendi, who Kempes speaks very highly of.
"[Otamendi] is a great centre-half who had a very good season last year. So it would be very sad to see him leave. And I believe he himself knows that. But football is like that, money controls things."
With just over three weeks left in the transfer window, Ed Woodward would have to move quickly to finalise a deal for the centre-back.
The start of the Premier League season is nearly upon us and the Reds will want to complete all their work in the transfer window as soon as possible, which could mean a move for Otamendi could come sooner rather than later.