Manchester United are not interested in signing Valencia's Nicolas Otamendi, according to Sky Sports.
The Argentinian has been linked with Man United all summer as the club are said to be in the market for a centre-back.
It is understood that Otamendi has told Valencia that he wants to leave to pursue other options at this point in his career.
Otamendi's agent Eugenio Lopez ruled out a move to Real Madrid and Valencia are said to be close to signing Ezequiel Garay, which meant that the door was open for Otamendi to make the move to United.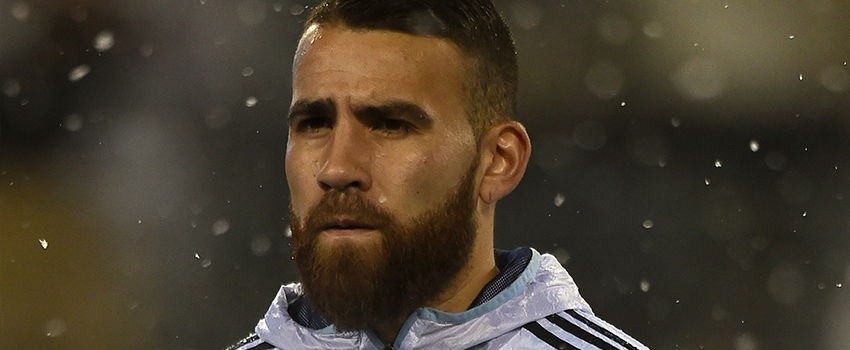 But Sky Sports are adamant that United have no interest in the player, despite the fact all reports in Spain suggest otherwise. This one is a merry-go-round of Thiago Alcantara proportions.
Otamendi was head and shoulders above most of the other central defenders in La Liga last year and he would have brought a physicality and leadership to United's defence that doesn't appear to be present at the moment. It's a confusing decision not to go for him.
United started with Daley Blind and Chris Smalling against Tottenham Hotspur last weekend and they did reasonably well. There is a growing concern, however, that if United are to contend for the Premier League title they will have to invest in their centre-back pairing.