As Angel di Maria's move to Paris Saint Germain was confirmed, the mood amongst Manchester United supporters was far from the heartbreak you may expect when a club sells it's record signing. In fact, there was an air of relief in the red half of Manchester as a saga that United will want to forget about quickly came to a close.
When talk first appeared several months ago about Di Maria possibly heading towards the exit door, most wrote it off quickly as a paper-seller from reporters and it seemed that the Argentine would continue at Old Trafford after a disappointing first season.
Having reiterated several times since then that he wanted to stay at the club and make his career in England a success, it's easy to see why no one envisaged him playing in Ligue 1 next season. He sounded like a United player; resilient, determined and hungry for the ever-growing challenge.
But here's the thing, and I'm sure many supporters will agree with me, Di Maria has none of these qualities and had about as much fire in his belly as a limp noodle.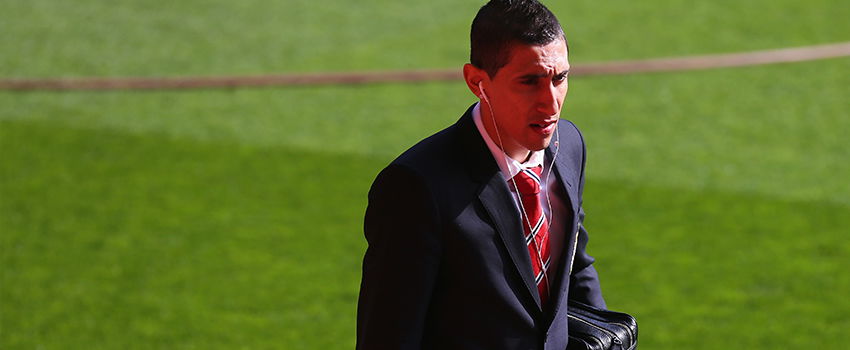 That's why as his exit to France became more and more inevitable in recent weeks. It was met with anger towards the player and disappointment amongst the fans. He, unfortunately, could walk the walk but couldn't talk the talk.
A man who reassured so many that he was to stay has soon after refused to join up for the pre-season tour, jetted off to PSG and took the easy way out.
He has moved from a huge, globally adored club with fiercely loyal fans to a French team which is only four years older than Ryan Giggs and has only become eminent in recent years due to huge Qatari funding – it's as comical as it is baffling.
He's gone from being the possible centre piece of an ambitious team in rebuild in the biggest league in the world to a weak league which is walked every year by one team. It's not quite the player who assured everyone he relished a tough challenge. It's at least one step down in quality and several in status.
Louis can Gaal revealed he 'did not know' where Di Maria was after he did not catch his plane to USA to take part in the team's tour. What a complete farce. It does seem to be an insight into the ridiculous world of a footballer – a figure who refuses to work for the institution that pays his astronomical wages, publicly supports him and, at the end of the day, own his footballing rights.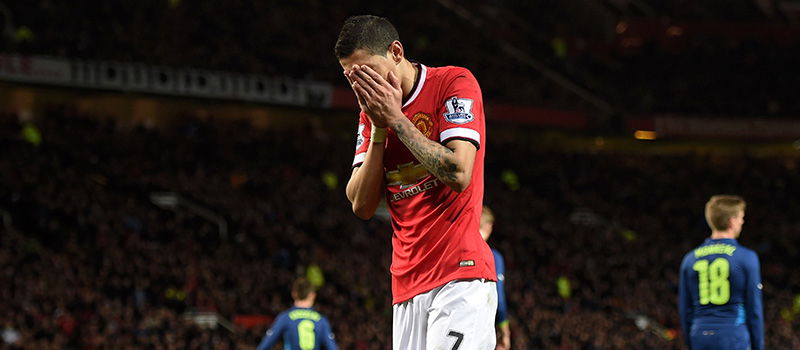 It wasn't too long ago that United fans were mocking another Manchester team when their star Argentine Carlos Tevez refused to be subbed on and play but now the shoe's on the other foot because of Angel throwing a tantrum and going AWOL.
It's hugely disrespectful and if anything slightly pathetic from him. United's fans are a massive part of the club and if you can't act enough like a man for them to defend you, you're in the wrong team.
That being said, not all the blame should fall on Di Maria for his below par spell at the club. The transfer, retrospectively, was ill thought out – a star signing who cost a tad too much and didn't ever look like fitting the style of play Van Gaal wanted.
His play for the majority of the campaign was shocking but perhaps he was benched for too long towards the latter stages of the season and United certainly didn't get the best out of him. The problem is that his poor form at United can be dished out amongst several parties but his premature exit – against the wishes of the club – falls almost completely on the player.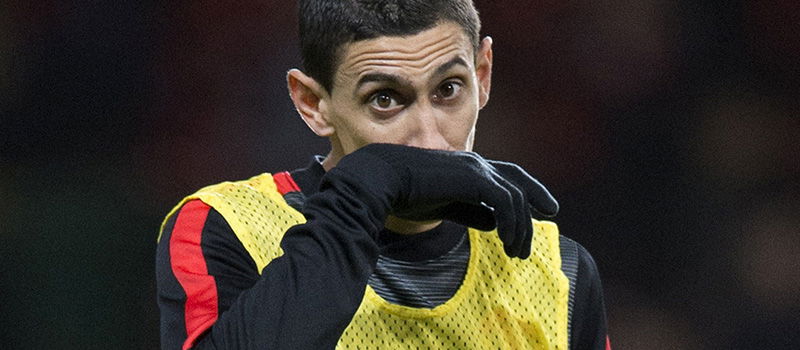 As Rio Ferdinand said, quite aptly, after his exit: "He will now always have on his CV that he was a failure at Man United". It's true. He will go down not only as a huge flop at the club but a failure in the most competitive league in the world.
He could have five great years at PSG in Ligue 1 but when he's retired you can bet the comments will be along the lines of "it's an easy league – he couldn't prove it on the big stage". If he's okay with that, then that's good for him but accepting defeat and giving up when you can turn it around is never a quality that has mixed well with Old Trafford.
When you take all that into consideration, it's not hard to see why £2.1m Rafael's exit to Lyon was met with much greater sadness than Di Maria's. The former knew what it meant to play for the shirt and the latter wasn't made of the right stuff.
A man who himself said he wanted to become a great in the heavy number seven shirt occupied by United's greats in fact turned out to be quite an extraordinary bottle job.