Michael Carrick has insisted that there is "a lot more to come" from Manchester United ahead of their Champions League qualifier with Club Brugge.
Man United's campaign has started with a pair of 1-0 victories against Tottenham Hotspur and Aston Villa.
But despite the 100% start, Louis van Gaal's side have been unconvincing.
Carrick believes that United are able to raise their level of performance as the season progresses.
"There's a lot more to come from us, we expect more and we hope for some better performances," Carrick said.
"Hopefully next time we get the full package. What we have to gain [from winning the tie] is very important, but you approach both matches as any other games.
"We want to win on Tuesday and not concede. Hopefully we can get a good start and take a lead to their place. We'll be ready. It's something to build on and it gives us a base to move forward. We know we can play a lot better and we have the players to do that. I'm confident that will come.
"Performance-wise it wasn't as good as we'd have liked against Villa, although defensively I thought we did well and they didn't really have many opportunities. It was a positive three points. These games are vital for us to win. Last season we weren't winning them so it's a good sign."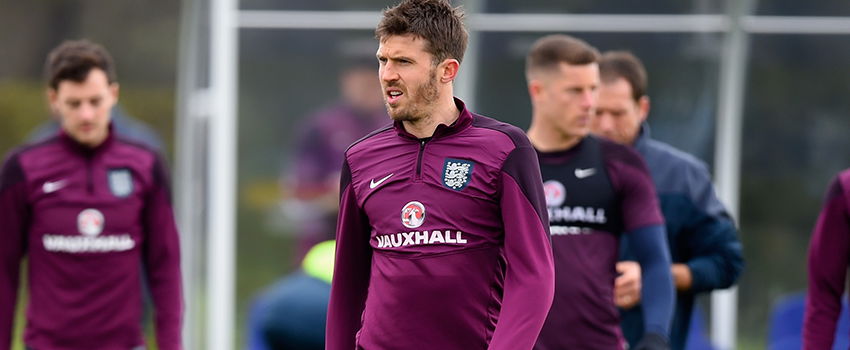 Most sides would have been delighted with winning the first two games of their season. However, with United, simply winning is sometimes not enough; supporters expect to see blistering attacking performances that churn out big scorelines.
While the defensive aspect of United's game looks good, the attacking side has been lethargic. Carrick is not the only one who has voiced the need to improve; van Gaal has also made it clear that his side need to sharpen up.
However, as the season remains in its early stages, nobody is fully flexing their muscles just yet. United as a side are clearly conscious of the need to improve and, in time, they will undoubtedly begin complimenting their results with good performances under the watchful eye of van Gaal.