Last season, Ander Herrera had to bide his time at Manchester United. A frustrating rib injury made it more difficult for him to establish himself but a wonder-goal away to Yeovil Town kickstarted everything for him.
From them on, Herrera became one of the first names on the team-sheet and his performances continued to shine in the first-team.
Yet, here we are in 2015/16 and Herrera finds himself in an all too familiar situation on the sidelines.
The arrivals of Bastian Schweinsteiger and Morgan Schneiderlin has seen Herrera drop further down the pecking order and Louis van Gaal's decision to completely leave him on the bench against Newcastle, and bring on three on substitutes ahead of him, left plenty of fans frustrated.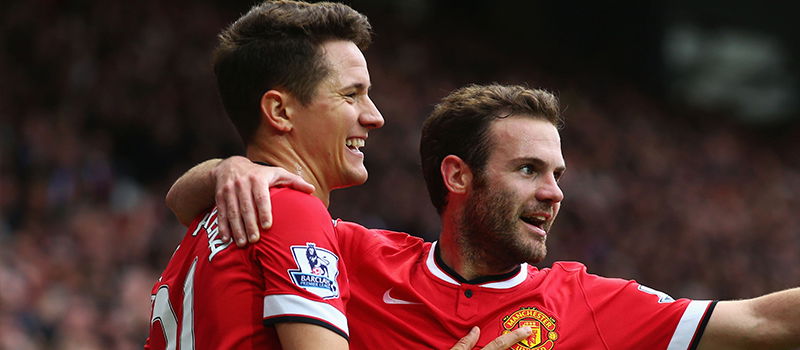 Right now, United's problem in attack is having a high tempo for the full 90 minutes and that's something Herrera brings naturally with his style in abundance. He loves quick movement, thrives off first-time passing and making incisive runs, all of which United's current attack could do with improving.
Herrera has every reason to be frustrated but he's the last player who will let that affect him in public. All he'll do is continue to train hard, work harder and force his way into Van Gaal's plans for the second time.
Yet, that's not something Herrera should have to do because he proved himself last season. If Adnan Januzaj has earned the trust of Van Gaal, then it's about time Herrera was afforded that same opportunity.
Of course, increased competition in midfield naturally means players are less likely to start every game, so you can understand why Herrera wouldn't be guaranteed to start.
However, with United looking so feeble in attack, surely the incisive nature of Herrera and his cutting edge could change that for the good.
Right now, Van Gaal certainly needs to take a look at what options he has available because, as good as the defence and solid as the midfield is, the problems in attack will be still be there for all to see.
What do you think of Ander Herrera's situation? Should he try and force his way into the team or simply bide his time and wait for it?>/strong>