Manchester United midfielder Ander Herrera has broken his silence on the David De Gea transfer saga, claiming that the situation is causing uncertainty amongst his teammates.
De Gea, whose contract expires at the end of the season, has been the subject of speculation concerning a potential move to Real Madrid after reportedly telling Louis van Gaal that he wants to move back to his homeland.
Man United, however, have taken a firm stance on the De Gea saga. The club is reluctant to let the goalkeeper leave unless Madrid cough up a large sum of money or offer one of their players in an exchange deal. With Madrid seemingly adverse to fulfilling this demand, the situation has become an unresolved affair, culminating in a breakdown in relations between the manager and De Gea.
Herrera has admitted that the situation is causing uncertainty amongst his teammates.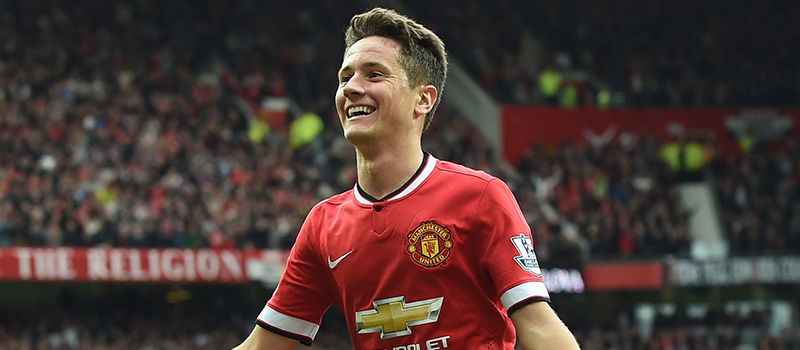 "I understand that there is an uncertainty among you [the journalist]. There is also [uncertainty] between us because we do not know what is going to happen. We have to wait," said Herrera.
"He [De Gea] is calm. One of his best skills is his serenity. He never gets nervous. That's why he is so good. The situation is out of my hands. I just can say that for me he is the best in the world, so if he stays with us it will be phenomenal."
The entire saga, an episode which seems to have lasted for an eternity, is unsettling for all parties involved and is potentially having a detrimental effect on the side.
United fans will feel relieved when the transfer window shuts, since it'll offer some closure on the situation. Those concerned with De Gea's mindset ought to remember that incentive to perform lies with the upcoming European Championships in the summer of 2016.