Manchester United are still interested in Real Madrid defender Raphael Varane and will make a move for him next summer, according to reports.
It's been a testing few months for Man United and Real Madrid, with their relationship strained over the David De Gea debacle.
However, Varane is said to be one of their prime targets for next year's transfer window. Louis van Gaal is reportedly keen on bringing the French international to Old Trafford.
Varane signed a new six-year-deal at the Bernabeu last summer and is set to become a regular member of Rafa Benitez's team in the coming campaign.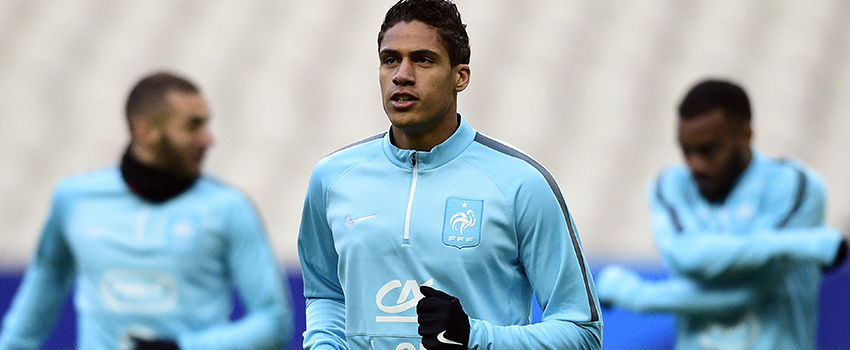 Regardless of the time of year, there is always transfer speculation surrounding United, and this time the Varane saga has been reignited. There is certainly no doubting that the player's signature would he hugely welcomed by United fans.
However, the signing is unlikely for a variety of reasons. Not only is the relationship between United and Los Blancos fraught, but Varane's decision to put pen to paper on a six-year contract tells the United hierarchy everything that they need to know – the player is not for sale.
While a new defender will likely become a priority for Ed Woodward next summer, to re-chase targets that he reportedly failed to acquire this summer would be laughable. The likes of Gareth Bale and Thomas Muller were all reportedly targeted by United this window, and all to no avail. United must ensure that their targets for next summer are both of high quality and attainable, the latter of which Varane cannot be considered.