Victor Valdes' proposed move to Besiktas was vetoed by the Turkish side's goalkeeping coach Jose Sambade, according to reports.
Sambade reportedly convinced the Besiktas board not to pursue the Manchester United goalkeeper despite the fact that the transfer was on the brink of going through.
Valdes was poised to join Besiktas for a fee believed to be in the region of €1.7m after they lost their second-choice keeper to Galatasaray during the summer.
Valdes has himself admitted that he is difficult to work with and that was evident this summer when he fell out with Louis van Gaal following a disagreement regarding his refusal to play with Man United's U21 side last term.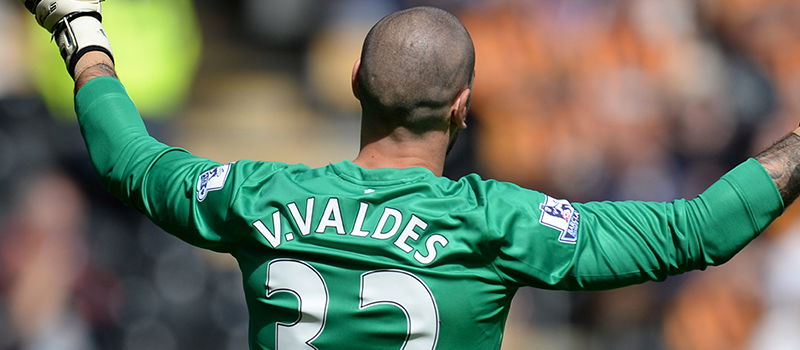 The former Barcelona shot-stopper has had a turbulent time during the summer following a relatively docile beginning to life at Old Trafford.
After appearing for United twice last season and being considered the favourite to replace David de Gea had he left for Real Madrid in the summer, van Gaal criticised Valdes and said he would be sold after the disagreement.
Valdes responded with a jab on Twitter and he has not featured in a United shirt so far this season and most likely never will again as he was also left out of United's Champions League squad.