Ryan Giggs has poured cold water on Louis van Gaal's assertion that he will become the next manager of Manchester United.
Van Gaal claimed earlier this week that Giggs would be his successor at Old Trafford.
The Welshman is currently assistant manager of the club but he has a number of other projects including Salford FC, Hotel Football and Cafe Football.
Giggs insisted he won't necessarily take charge of United when van Gaal leaves, saying he is "enjoying doing different things".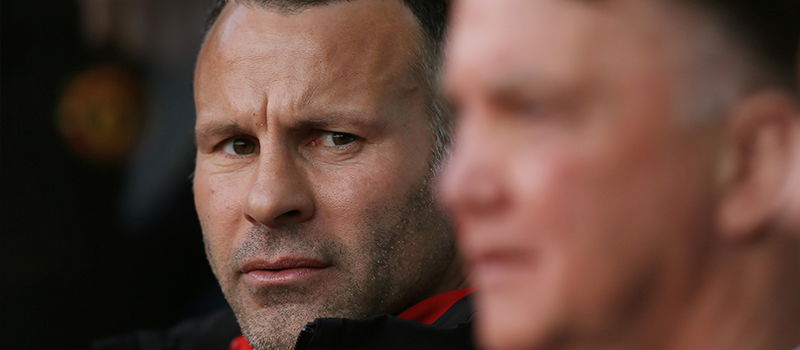 "Long term the stats are there. It's not particularly about my position – the stats are there. Managers don't last very long in jobs," Giggs said.
"What is it 18 months, two years on average? It's a fact – in 20 years' time you won't be in the same job as you are now. I think you just want to be the best at whatever you do. It's a different mind-set.
"As a player you are pretty selfish, making sure you are ready for that Saturday and being sure you are physically and mentally ready. You've got to change your thinking completely – from being someone who's selfish to thinking about other people at work and how other people are feeling.
"It can be tough at times like anything. It's fulfilling. I'm enjoying doing different things. You'll never beat playing football in my eyes. The feeling walking out at Old Trafford or playing in a Champions League game – but you try to get as close as you can to that feeling."
Giggs is one of the greatest players to have ever played for United and it would be hugely satisfying to see him succeed as a manager.
However, his inexperience could be found out if he was to take the helm at Old Trafford. He will be learning a lot from van Gaal but that is no guarantee of success. It would be a gamble if Giggs was made manager of United, but he would no doubt have the complete backing of the board and supporters.