Rio Ferdinand believes Manchester United are boring under Louis van Gaal and have moved away from their traditional attacking ethos.
Man United have started the Premier League season in a tame fashion, scoring only three goals in four contests thus far including a 0-0 draw with Newcastle United at Old Trafford and a 1-0 victory over Tottenham Hotspur that came by way of an own goal by Kyle Walker.
Much of the blame has fallen at Louis van Gaal's feet and a 2-1 loss to Swansea City before the international break has caused debate amongst United fans as to whether he is the man to lead the club forward or not. Wayne Rooney has not started the season well and selling Robin van Persie, Javier Hernandez and allowing Adnan Januzaj was seen as irresponsible by the United boss.
Speaking at the launch of BT Sport's Champions League coverage, Ferdinand was detailed in his analysis of how boring he finds van Gaal's style of play.
"In terms of players, the personnel are completely different and the way they play. You associate Man United with pace and power, explosive fantasy in the final third, but that's not the way it is now. Man United fans [are] having to re-educate themselves on how you go in there and what you're going to see. You're not going to see what you saw for the last 25 years," Ferdinand said.
"It will be a completely different type of football, not football I enjoy watching as much and probably most Man United fans are like that. It's methodical and really slow going side to side whereas before it was "bang, go". He [Van Gaal] has got a clear idea of how he wants the team to play. It's very methodical, getting the ball through the team not very quickly, keeping the ball from side to side and waiting for an opening and the time to come for a glaring opportunity to go forward.'
"The only thing that is similar is if they do win the ball high up, it seems like he wants them to go for the jugular straight away.
"I've seen that more in the Champions League – whether it's because it was a s*** opponent I'm not sure, but they haven't been able to transform that form from the Champions League into the league yet. And I think that might be down to the style of football they play."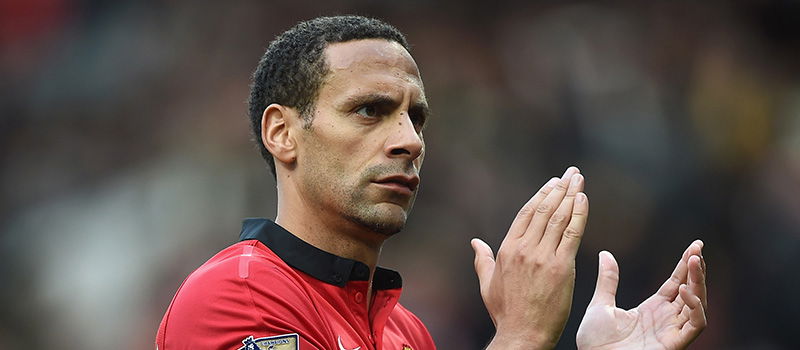 Perhaps with the signing of Anthony Martial and putting Juan Mata into a more central role, United will be able to use a tactic that relies more heavily on pace and power on the flanks with Memphis Depay and Martial as opposed to the possession-based tactic that has seemingly gained nothing for United except for poor reviews.
Matteo Darmian and Luke Shaw have proven their ability to get forward and it would be exciting to see a more expressive United XI line up on Saturday against Liverpool.
While the finger pointing is continuously aimed at Rooney, there is a belief that the squad in general have not displayed their potential in the opening four games of the Premier League. This can be blamed on van Gaal, Rooney, Memphis, Mata and everyone that contributes in an attacking sense for the team. Something will have to be done or more pressure will pile on the United boss and with former players like Ferdinand already speaking out, the onus is on the Dutchman to turn things around.