Victor Valdes still holds Manchester United in the highest regard despite his indifferent spell at the club, according to Spanish football journalist Guillem Balague.
Valdes signed for Man United in January of this year as a free agent but has only represented the club twice following David De Gea's injury towards the end of last season.
The Spaniard and Louis van Gaal have not seen eye to eye on a number of issues, resulting in Valdes having to train with the reserves and not being part of matchday or traveling squads.
Despite this, Balague insists that Valdes holds nothing against United and is focusing on getting his career back on track.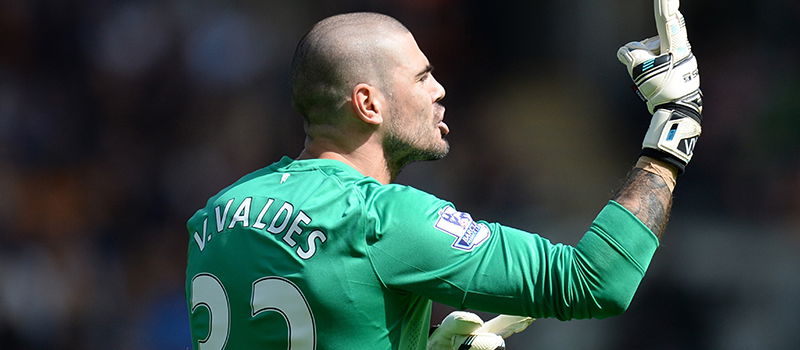 Balague said: "Much has been written about Valdes' short but controversial spell with Manchester United, a great deal of it based on assumption, rumour and conjecture,"
"Sometimes bold facts blur what is the simple truth which is that as far as he is concerned, firstly, he has nothing but affection for everyone at Manchester United, and, secondly he is 100% fit and raring to continue his career. The position taken by Louis Van Gaal is purely a footballing one."
United allowed Valdes to undergo his rehabilitation from a cruciate ligament injury at Carrington in October of last year and subsequently signed him in January. Van Gaal has since revealed that Valdes refused to play for the club's U21 side, a point that the goalkeeper argued.
Balague added: "That Valdés should end up mentally bloodied and deeply affected by events will represent to him no more or no less than yet another example of the collateral damage the game so frequently creates."
With the signing of Sergio Romero this summer, Valdes' United career is all but over. The 33-year-old looked set for a move away from Old Trafford this summer, only for his move to Besiktas to break down right at the very end. It is highly unlikely that Valdes will represent United again but it is good to see that he is not holding anything against the club, despite his underwhelming time in Manchester.