Manchester United midfielder Bastian Schweinsteiger is looking to win the 2016 European Championship with Germany next year.
Schweinsteiger sat out Sunday's 2-1 victory over Georgia as the Old Trafford favourite picked up an injury in the warm-up of Germany's loss to Republic of Ireland.
The 31-year-old, in an open letter to Germany fans in which he thanked them for their support, revealed he is already looking to the final of the tournament.
Schweinsteiger said: "In 245 days the Euro will get under way, the final is in 275 days.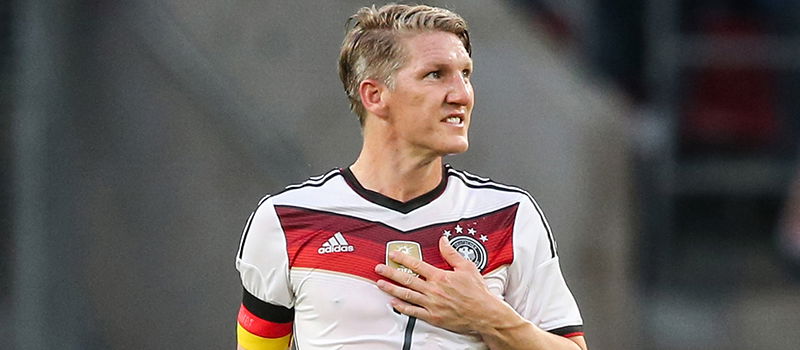 "As World Cup winners we can only set the highest goals and we want to be in the final in Paris. And I can also say that we want the title. Since Rio (de Janeiro) we have our fourth star (for the fourth World Cup win). Until now all the good things in Germany used to be three but now we want more."
Germany last won the European Championship in 1996, and a win twenty years later would be the first in the competition for Schweinsteiger. The World Cup is the pinnacle of football, but winning the Euros follows closely.
Schweinsteiger's performance in the World Cup final last year in Brazil was one of the greatest ever in the competition, he dominated the midfield despite picking up multiple injuries, which ultimately made the following season worse for him.
At United, there have been some memorable moments for Schweinsteiger in a United shirt already, although he was poor against Arsenal last time out.
The reaction to his arrival was somewhat like Radamel Falcao's or Robin van Persie's in years previous where there was a disbelief of such a player joining United, and it has been justified. With Schweinsteiger in the side, United have won 9 out of 13 games.