Former Manchester United defender Patrice Evra has opened up about his departure from Old Trafford in 2014.
The full-back spent eight years at Man United and became a fans' favourite in no time with his passion for the club and his consistent performances as part of an incredible back four. However, after the Reds finished seventh under David Moyes, Evra was deemed surplus to requirements and made the move to Italy to play for Juventus.
The transfer came as a shock to Man United supporters, who had already seen the likes of Nemanja Vidic, Rio Ferdinand and Ryan Giggs all finish their Old Trafford careers in the same summer. It was clear Evra wanted to stay at United and the move still hurts him to this day.
"It's still hard to talk about my exit," Evra said this week.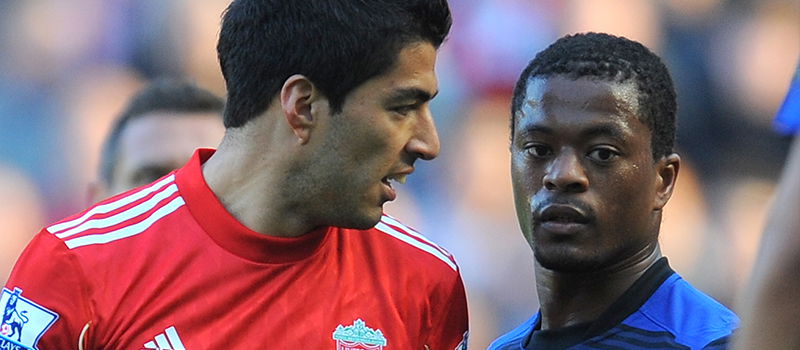 "But one day, when my career is over, I'll be able to speak more openly about it.
"I came to Turin above all for my family because at Manchester they had inserted a clause in our agreement which changed the situation considerably. It really annoyed me."
It was a huge shame that someone who evidently loved the club so much was forced to leave during a summer of huge change, with Louis van Gaal taking the reigns. Evra chooses to look at the silver lining, as his move to Juventus saw him reach the Champions League final last season.
He added: "But I don't regret this move, which in the end has proven to be more than positive."
Evra will always be loved by United fans for some memorable moments and performances. His goal against Bayern Munich in the Champions League, as well as his celebration in front of both Luis Suarez and the Stretford End will live long in the memory of supporters of the club.