Paul Pogba has reiterated his commitment to Juventus amid speculation linking him with a move to the likes of Manchester United, Chelsea and Barcelona.
Pogba, or more specifically his agent, Mino Raiola, flirted with a move away from Juventus this summer.
However, the Italian club were determined to keep hold of their prize asset following the departures of players such as Andrea Pirlo and Arturo Vidal.
Pogba has now revealed his love for Juventus as they gave him his first real opportunity in football.
"Juve are the first team where I started to play," Pogba said.
"They're the team who allowed me to go to the national team, the team where I scored my first goal, so now they're the club of my heart.
"They let me prove myself in football, and had the confidence in me to put me on the pitch.
"How much do I love Juve out of 10? 10! Since I've been here, I've always given my best for the club, for the shirt, for everything. I play at 100%. Always."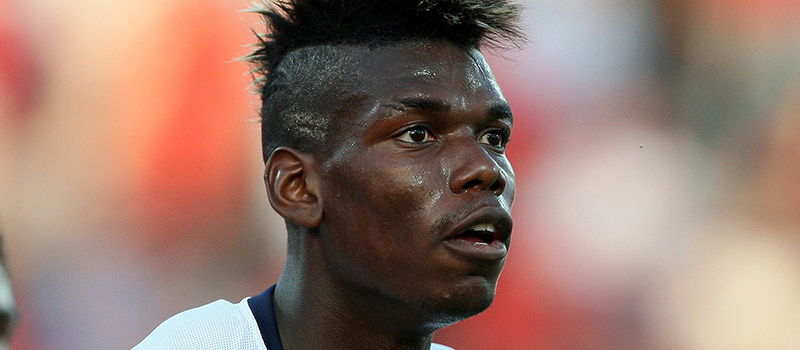 Pogba rose through the ranks at Man United but he eventually left Old Trafford due to a dispute over first-team opportunities with Sir Alex Ferguson. It proved to be one of the Scot's biggest ever mistakes as Pogba has grown into one of the most promising young players in the world. Unfortunately, United have to draw a line under the matter and move on as it is unlikely that the club will be willing to part with the money it would take to bring Pogba back.