England U21 manager Gareth Southgate has not been surprised by Jesse Lingard's rise to prominence at Manchester United this season.
Lingard has made 11 appearances and scored two goals for England's U21 side since 2013.
The 22-year-old has been something of a late bloomer, partly due to injury, but he is now starting to impress under Louis van Gaal at Old Trafford, scoring in the 2-0 win over West Bromwich Albion last weekend.
Southgate believes Lingard will "do whatever it takes" to succeed at Man United.
"We are not surprised because we have liked him from the off", Southgate said.
"Physically he has been a late developer and we think there is still some physical growth to come, but he's an intelligent footballer and he will carry out the role he's asked to do, which I think the manager there will quite like.
"He is at a club where you know you have to perform every week, but over the years that's how the youngsters there have been raised.
"They know they're going to have to perform in front of 70,000 people and that brings expectations and he's got the shirt at the moment and knowing him he'll do whatever it takes to hold onto it. People at the club, for a long time, stuck with him at a time where he was a small one."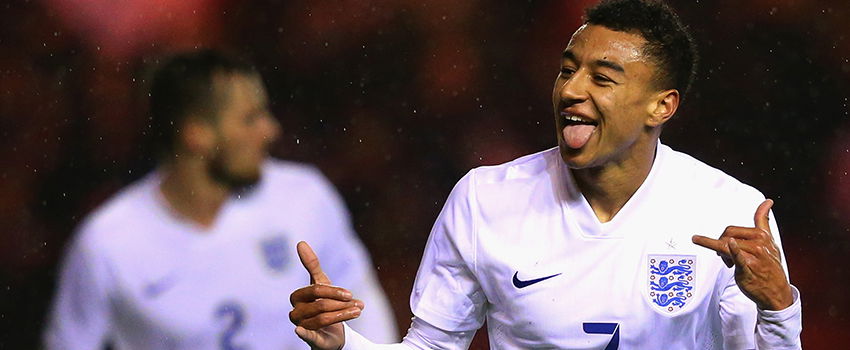 Lingard could have quite easily left United but he chose to stick at his boyhood club and he is now reaping the rewards of his hard work. It is fantastic to see an academy graduate do well in the first-team and van Gaal deserves a huge amount of credit for placing his faith in the player.