Ander Herrera has heaped praise on Manchester United legend Paul Scholes, describing him as a "complete player".
Scholes won a number of trophies at Man United during a long and successful career at Old Trafford under Sir Alex Ferguson.
The 40-year-old has criticised United's unattractive style of play in recent weeks but he praised Herrera last term.
Herrera admitted that he looks up to Scholes as he strives to make a success of himself at United.
"I remember Paul Scholes as a player who could defend, who could attack, who could pass, who could tackle, who could do everything. He was a complete player," Herrera said.
"I know it's difficult as there is only one Paul Scholes but I try to do similar things sometimes. I try to learn from him. I try to score, try to defend and try to win balls back. I am Ander Herrera, he is Paul Scholes, and we are different players, of course.
"When you are thinking of one midfielder in Manchester United's history, he comes to mind. I remember the Champions League semi-final against Barcelona. United won 1-0 and he scored a fantastic goal but it was not only the goal as he played so well. I was impressed and that is why I see him as an example. Scholes was not one for publicity. He was always the same: very silent and very calm but, when he was on the pitch, he was the best. In football, it's not so easy to make the right decision when you play in front of 70,000 people with them screaming, shouting and singing. You always have to take the right option and that is what Paul Scholes did and Michael Carrick does now – it's unbelievable.
"I saw that Paul Scholes said some nice things about me earlier this season and that makes me really proud. It pushes me to keep improving and to keep working hard. I wish that, one day, I can talk with him. I would like to have a chance to speak with him to teach me and maybe I can ask him some things to help me improve."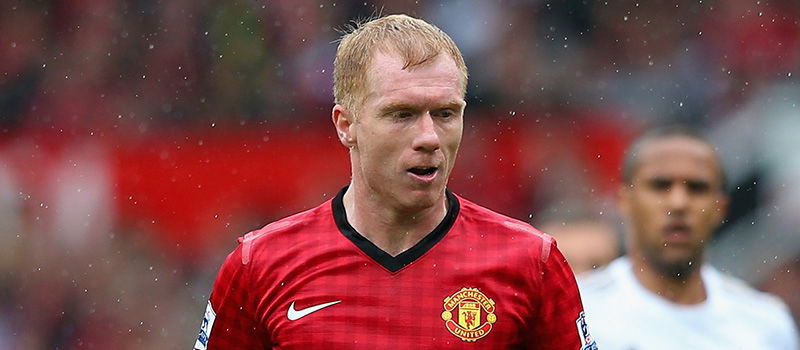 Herrera has endeared himself to supporters with a string of fine performances but he doesn't appear to have won over Louis van Gaal just yet. The Dutchman has left him out of the starting XI in recent weeks but Herrera has the right attitude and he will work hard to regain his place in the team.