Phil Jones believes Manchester United icon Rio Ferdinand was one of the best defenders in the world at his peak.
Ferdinand established a famous partnership with Nemanja Vidic during his time at Man United which played a big part in one of the club's most successful ever periods.
Jones, meanwhile, is working his way back to full fitness after missing the start of the campaign due to mild thrombosis.
Jones lavished praise on Ferdinand in an interview with United's official website.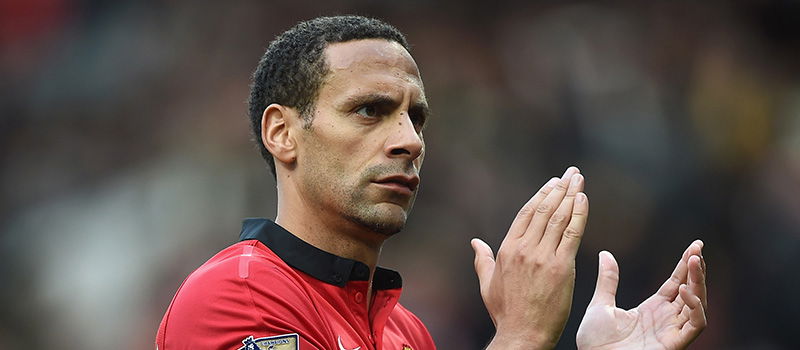 The 23-year-old said: "Rio just talked sense. Every time I spoke to him he just talked sense, whether it was about me, about the team or just things in general life. Everything he said I listened to and I understood everything about what he was trying to say. He explained everything. He was a great go-to man when you needed some help with things. His leadership qualities, his calmness and his overall game were top class. When he was at his peak he was one of the best in the world, if not the best.
"The partnership he had with Nemanja Vidic was incredible. It helps if you have an understanding off the pitch, which they did, but on the pitch communication is key. You can see everything in front of you and you're both trying to orchestrate things to keep things under control. The pair of them were the best at it.
"In terms of stand-out performances of Rio's – there were so many! I watched him in big cup finals before I even came to United and I remember thinking that's the level I want to be at one day. The pair of them were two players to admire.
"Playing alongside him was great. The thing I remember most is that he never shut up! As a young kid growing up and trying to establish yourself in the team, you couldn't ask for anyone better to learn from. He always helped you and talked to you about where you needed to be. He made sure he made life easier for you out on the pitch. It's something that fans and maybe other players didn't see, but I saw it and it was a big help. He was a big character in the dressing room and a joker. But when it got serious he got serious too. When it was down to business, he meant business! He's got to be up there with the greats we've had at this club."
It was hoped that Jones and Chris Smalling would be the next Ferdinand and Vidic but it hasn't quite worked out that way, at least not yet. Smalling has gone from strength to strength this season but Jones' progress has been hampered by injury. Time will tell if Jones can step up another level.