Gary Neville has admitted he would prefer Manchester United to sign Gareth Bale than Cristiano Ronaldo.
Neville believes Ronaldo returning to Old Trafford would be a mistake as Man United would be looking to the past rather than the future.
Ronaldo joined Man United in 2003 before leaving for Real Madrid six years later.
Neville insisted he isn't comfortable with the idea of the Portuguese returning to United.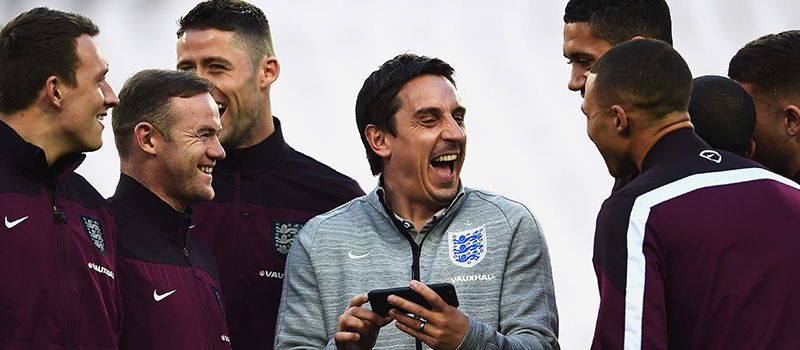 "I am not sure it is such a good thing for Cristiano to come back," Neville said.
"The emotion says come back but do you remember when Newcastle used to bring back their old players to be manager?
"I'd prefer us to get Gareth Bale and that's no disrespect to Cristiano who I think is possibly the biggest talent I have ever played with – not the best player I ever played with – but the biggest talent.
"He is an amazing player and what he did for two years at United was out of this world and it was a privilege to be part of it. But the idea of coming back as his swansong… it won't be the same for him as it was before."
Neville is right in saying that United are a totally different club to the one that Ronaldo left in 2009. While he is a massive fans' favourite, perhaps United should look elsewhere as they look to build for the future. Louis van Gaal seems to be doing just that, as the signings of Memphis Depay and Anthony Martial show.