Belgium's friendly against Spain on Tuesday night has been cancelled due to security fears following the deadly terrorist attacks in Paris.
A total of 129 people were killed in the attacks on Friday, which included the targeting of France's friendly with Germany at the Stade de France.
Belgium's government has increased the terror threat level to three, indicating a serious threat, after French prosecutors identified a Belgian as the orchestrator behind the attacks.
The Belgium FA made the decision to cancel the game, which was to be played at the King Baudouin Stadium, following consultation with their Spanish counterparts.
Notre match amical contre l'Espagne à été annulé. Plus d'infos via https://t.co/S6wa5lSk7s #belspa

— Belgian Red Devils (@BelRedDevils) November 16, 2015
OFFICIAL | Belgium (@BelRedDevils) – Spain (@SeFutbol) suspended https://t.co/uidoJxKz7O pic.twitter.com/R3qm4WgWMU

— RFEF (@rfef) November 17, 2015
A statement on the matter from the Belgium FA read: "In consultation with the competent authorities and the Spanish national team, the Belgian FA has decided to cancel the match.
"At the very end of the evening the Belgian FA was contacted by the government, who made the recommendation not to play tomorrow's match.
"It is in the context of a new elevated terrorist alert and the current pursuit of a suspect. We deeply regret that such a friendly match between two motivated teams has been cancelled so late and we understand the disappointment of many supporters.
"However, taking into account the exceptional circumstances, we cannot take any security risk with players and fans."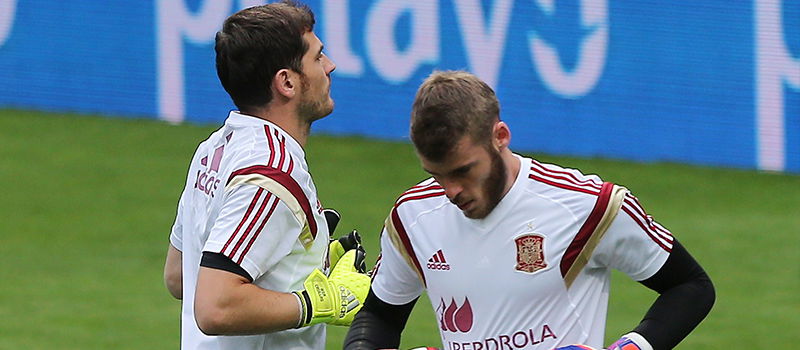 A huge manhunt is underway for those responsible for the killings, with police naming Brussels-born Salah Abdeslam, 26, as a key suspect. There were reports that France's friendly against England on Tuesday night might have been called off but the respective FA's have decided to go ahead with the game.