Rio Ferdinand believes there is a "very big chance" that Gary Neville could become Manchester United manager someday if his time in charge of Valencia proves to be a success.
Neville, who had been working as a television pundit and as an assistant with England, was appointed as manager of Valencia on Wednesday.
It was a surprise move despite the fact that Neville has garnered widespread praise for his tactical knowledge and understanding of the game. Ferdinand insisted that officials at Man United will be looking at Neville's progress with interest.
"Valencia is a hot-bed of football. They take it seriously and are very passionate," Ferdinand said.
"The Mestalla is a great throw-back stadium, a tight ground with sheer sides and if he is under pressure he will certainly feel it. But if he can go on a run the momentum will build and the fans can really carry the team.
"What you can be sure of is that the people at the top at Manchester United will be looking at what Gary does now and be interested to see how he gets on.
"If he does well, there is a very big chance that he will be wanted back at Old Trafford as manager at some point – and that he would be keen on going back as well, a local lad taking over his boyhood club."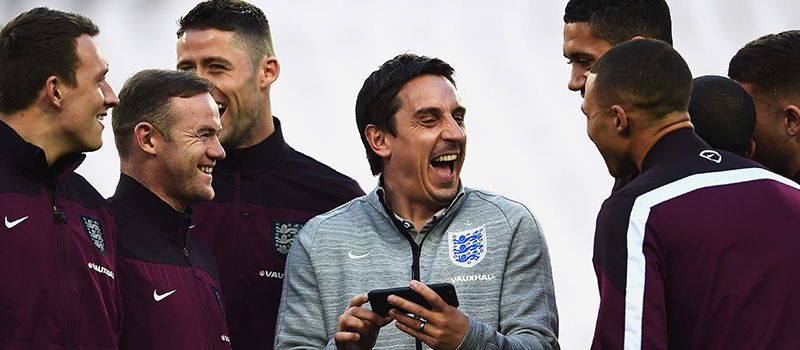 Neville is taking a huge gamble by taking over at Valencia but, at the same time, it is good to see him show some ambition.
It will be a family affair in Spain – younger brother Phil is also part of the set-up at Valencia – but the blame will likely fall squarely on Neville's shoulders if he fails. Valencia are currently ninth in La Liga and face Barcelona on Saturday, although Neville will not officially be in charge until after the match.