Manchester United's Matteo Darmian has revealed that he is inspired by club legends Gary Neville and Patrice Evra.
Neville graduated from the famous 'Class of '92' before making 602 appearances for Man United.
Evra, meanwhile, joined United in 2006 and established himself as a firm fans' favourite before leaving for Juventus in 2014. Darmian admitted he looks to the pair as inspiration at Old Trafford.
"They are two full-backs that have created football history, not only at Manchester United but in the world," Darmian said.
"I've seen them both play, they have both been two very important pillars for United. They've contributed to the success of the club. Patrice played in Italy last season so I had the possibility of more contact with him. I played against him twice in the derbies [against Juventus], and in Italy he is proving to be a champion just like he was at United. Obviously, Gary Neville was captain at United and a legend at the club, the victories he had, the trophies he won… his story speaks volumes."
Asked how Neville and Evra compare to the great full-backs of all-time, Darmian added: "Making comparisons with other great players is always difficult. They are both champions. Instead of comparing them, it's nicer to refer to them as idols to follow.
"They were so great it's almost impossible to reach what they achieved, but they can be an incentive to always give more and always work to your best to try to at least get a bit closer to what they did. They've had a lot of success and become legends of a very important club, that's probably their greatest achievement, all the trophies that they won here and having become points of reference of this club."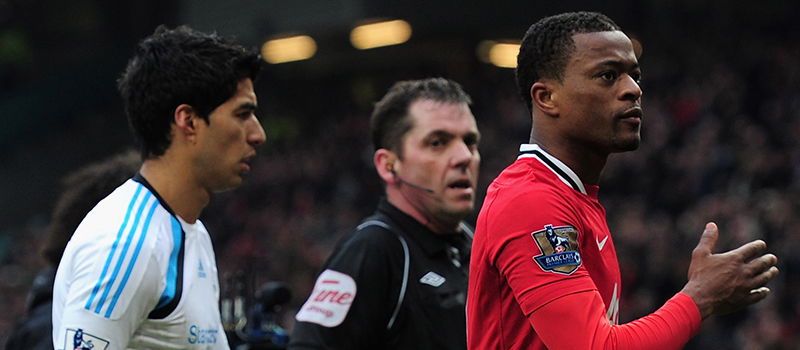 Darmian enjoyed a superb start to his career at United after joining the club from Torino in the summer but he has struggled to find form as of late.
However, he has had to deal with difficult circumstances as injuries to the likes of Antonio Valencia and Luke Shaw have seen him switched around the back line. At 26, Darmian still has plenty of time to make an impact at United but he has a long way to go if he wants to match the achievements of Neville and Evra.