With rumours breaking this week that José Mourinho's has been offered a new five year deal, the Red Thoughts team discuss extending his contract and whether he can be compared to the legendary Sir Alex Ferguson.
EHSAAN: I think it's a little too early to give him that five year contract. We should give it only after the end of this season.
CARL: I think it's crazy giving any manager a five year deal nowadays, given the short-term culture of modern football management. That being said, I think José would love it if it worked out here for him long-term. I believe there's actually more chance of Mourinho being at United long-term than there is any other manager in the world at any other big club, which would be ironic, considering he's the manager most pigeonholed as being a short-term one.
United would love long-term stability and Mourinho would love to lay his hat at one place for a while, because he loves this league above all others and he's had his experiences in other leagues now.
Anyone who still tries to go with this tired old belief that José is a short-term manager hasn't been paying close enough attention and is just following the ignorant crowd, who love to exaggerate everything when it comes to José. José has said numerous times he wants to settle, but he's also experienced enough to know that whether you want it or not, it's a tough, near impossible thing to achieve in the modern game.
BETS: I agree five years is a gamble, but what I do like about a manager getting a long term contract is that it sends a message to the players that he is there to stay, so it helps to avoid player revolts etc.
CARL: Yeah, it suits me him being given a long-term deal. From a fan's perspective it's great, but I'm just surprised the hierarchy at clubs want to do it since they know a manager staying that length of time is a rarity and so in a business sense, you would think they'd want to avoid committing themselves financially to paying off that contract if things turned sour.
BETS: As they did with Moyesie for example!
EHSAAN: The thing that I really love is that he's never shown this much passion at any club. I really hope it works out long term for him.
JIM: He's clearly intent on finally settling down and building a long term project here. I'll be surprised if he stays as long as Ferguson, given where football is now, but I do think he'll become our next great manager in the league of Ferguson and Busby.
BETS: But who is the better manager? Mourinho or Sir Alex?
JIM: Sir Alex hands down. There will never be another like him.
DAN: This is an easy one – Sir Alex Ferguson – no debate needed! Yes, José is a good manager but he aint no Sir Alex.
CARL: It's not as open and shut as many think. I do agree the level of consistent achievement at one club for 27 years was extraordinary, but is the fact that José has been to 4 sides in 4 different leagues and always garnered instant success any less extraordinary, when it took Sir Alex a good few years to establish himself at United? José got his hands on two UCL titles in five years too; Ferguson two in his entire career.
REX: After Mourinho retires, he'll be remembered as a better coach because of his achievements, especially if he stays here to the end of his career. As much as I respect Sir Alex, he should have won more European competitions in 26 years. I believe he almost had a system on how to win the League, but his European record isn't the best and that's where Mourinho will eclipse him. By the time José is done (especially if he stays at United) he'll have more EPL medals and definitely more than 2 European trophies in his CV.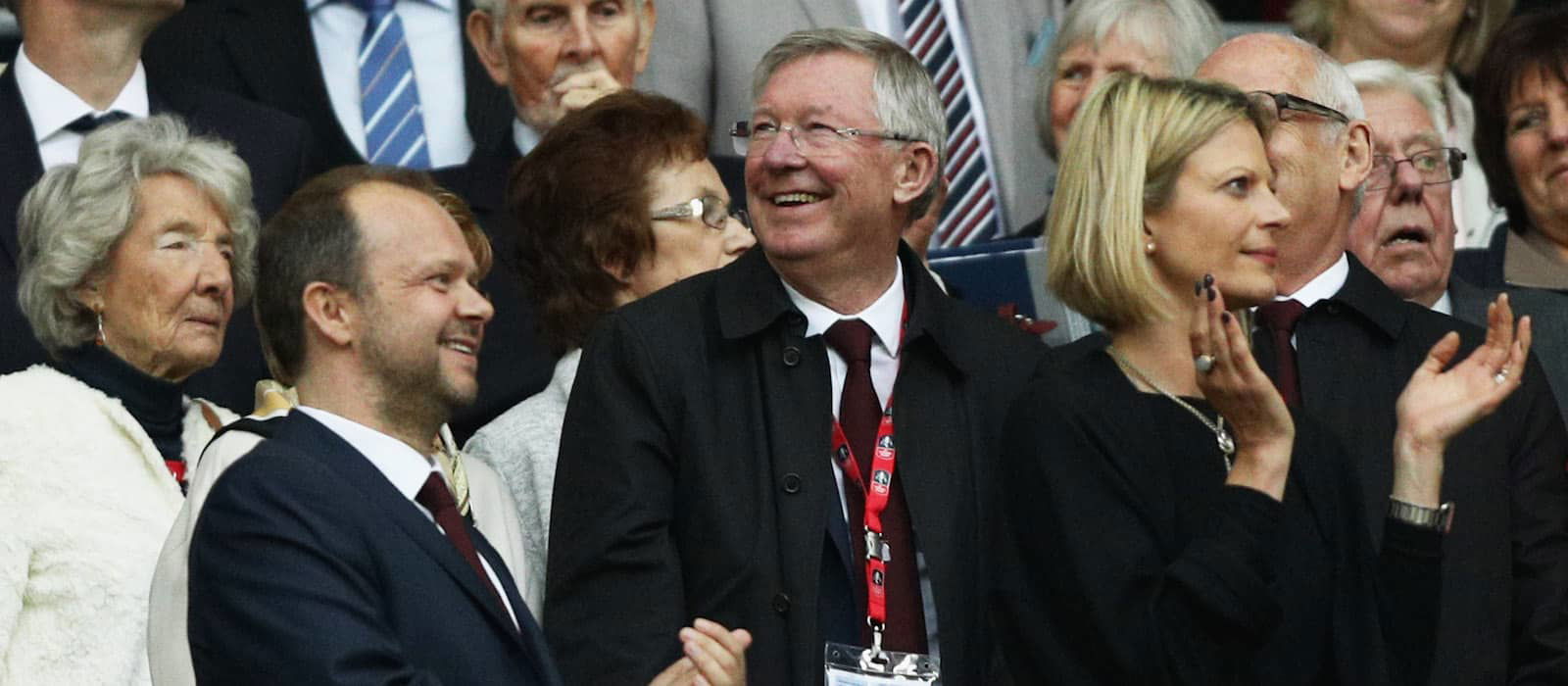 DAN: True, Sir Alex should have done better in Europe. I feel in the early stages we were screwed by the rules regarding foreign players.
RICK: Dan, what Sir Alex did later on was become reluctant to spend over £35 million on a player. It started with Sneijder and Benzema – two players we really needed at the time. For his last 10 years, I believe if he went out and bought maybe one high profile player a season, or every couple of seasons, we would have had more European trophies. Apart from that I believe we were unlucky at some stages. We met Barca in the final twice within 3 seasons and lost both times because they were just the better team at the time. Had we played any other European team, we would have had more UCL titles. Look at what happened in his last year: Nani got sent off for something that was never a red card and Varane should have been sent off for Madrid in the first leg but we never even got a free kick. Things like that are important. It's hard to continuously win UCL titles.
HEMOR: Sir Alex is probably the most successful manager ever domestically, because winning 13 Premier League trophies is definitely not easy. But in the UCL he didn't do well. When we had Cantona, we should have probably won it at least once and the 99 treble winning team should have won more than once, because the team had a lot of quality players.
If you compare our team with Barca's team during the 2009 and 2011 finals, you can see that Barca definitely had more quality players. If Sir Alex had been more ambitious in Europe, he'd have signed far better players than most of the ones he signed and the team Moyes inherited would have been far better than it was. You can argue they were the champions, but looking at the players, the quality ones (Giggs, Scholes, Ferdinand, Vidic and Evra) were old and past their best, the young ones were simply not good enough. But I will say this: if Mourinho and Pep had managed that team together, they would have finished top four at best – only Sir Alex could have patched that team together to make them champions.
While getting the best out of below average players shows how good Sir Alex was, signing lots of poor players shows how bad his transfer policy was. If Sir Alex had spent money on world class players instead, we'd have been unstoppable both in the league and in the UCL.
Mourinho has a lot of interesting stats, he has 2 UCL trophies, 1 Europa League, 2 Portuguese league, 3 EPLs, 2 Serie A and 1 La Liga at 54 years of age and he can still manage for another 20 years, all things being equal. He's definitely on the path of being better than Sir Alex, but at the moment I think Sir Alex is still ahead of him domestically.
RICK: I honestly think that after the Glazer takeover, Sir Alex's hands were tied in the transfer market, which is why we didn't spend much. Because if you look at the years previous to that, Sir Alex consistently broke our transfer record on players, year in, year out. So, as much as he won't admit it in public, I do believe that is what happened. There was huge financial pressure after the Glazer takeover. But now it seems we can spend again because of all the sponsorship deals Woodward is getting the club.
BETS: As far as Sir Alex is concerned, how much was genius and how much was luck? Being given 3 years of mediocrity at the start of his reign, and winning the cup to save his career was definitely a stroke of luck. Then, after winning our first Premier League title in 1992-3, he sold the backbone of that winning team – Paul Ince, Mark Hughes and Andrei Kanchelskis – leaving gaps for Scholes, Beckham and co to fill. Was that the single most brilliant piece of football management ever, or was it just blind luck that the youngsters came good after he had recklessly fallen out with three of his biggest stars? Especially as in later years, we lost some of the world's best young players because he wasn't maybe prepared to give them enough of a chance (Pogba for example).
We also lost the likes of Stam, Yorke and Beckham due to clashes with the manager, was that a good thing (strong leadership) or a bad thing (stubbornness and arrogance)?
The signing of Ronaldo – was it brilliant scouting, or just lucky because we were playing a pre-season friendly against Sporting and he tore us apart?
As far as Champions League titles is concerned, even the two we won – wouldn't some say we were played off the park by Bayern and were lucky to win, and only won our second due to the John Terry banana skin penalty?
I think the financial restraint was partly him – not believing a player was worth the money – and partly the Glazers. He was also stitched up a few times by Peter Kenyon, who criminally messed up the Ronaldinho deal at the 11th hour and then went to Chelsea and stole Essien and Obi Mikel from under our noses.
HEMOR: in addition to that, I read somewhere that Sir Alex could have signed James Rodriquez for about £5m when he was much younger but he chose to sign Bebe. I can't totally blame Sir Alex for that, because he doesn't know the future but that's definitely not the Glazer's fault was it Rick?
After the end of Tevez's loan deal we could have signed him permanently but we didn't. After the departure of Gary Neville, Roy Keane, Ronaldo and Scholes (when he first retired), instead of managing mediocre players Sir Alex could have told the Glazers that if they're not ready to spend money on quality players they should look for a new manager. That would have definitely made them bend to his will, because they know finding a manager like Sir Alex is a lot harder than finding new quality players.
RICK: But which other manager do you know that can consistently break up and recreate new winning teams consistently after the team has passed its sell by date? Not one manager can claim to do that and still consistently challenge for the Premier League each year.
All these other managers who've won things have gone to other clubs, been introduced to new players, made additions, won, then either been sacked because they can't sustain the success as they cannot rebuild or have left due to their contract not being renewed. Or they've gone to find a new challenge. Even Pep at Barcelona couldn't stay for more than 3 years as he didn't have the drive and motivation.
DAN: Time at a club doesn't determine a great manager, it's what you do in that time. It is impossible to compare the two until José's time is up, but he has made an excellent start.
EHSAAN: I think Sir Alex is better than Mourinho, simply because Sir Alex's task when he joined the club was much more difficult than José's challenge. José had to turn an underperforming 5th placed team to champions, while Sir Alex had to turn a possible relegation contender into a good team.
BETS: Whilst it's true that United were in the bottom 4 when Sir Alex took over from Big Ron, it was just an early season blip. The sacking was pretty harsh in most people's eyes … we'd finished in the top 4 year in, year out and had won the FA Cup twice in 1983 and 1985, so Sir Alex was all but technically taking over a top 4 club. In fact, he only got us up to 11th that year, 2nd the next year but then back down to 11th, 13th and then 6th the following years.
EHSAAN: Yeah, but sooner or later we became the best team in England! Yes, he could have achieved more in Europe, but you have to give him loads of credit for what he did. He completely changed the academy, transfer policy, and the outlook of the club. José's biggest challenge was getting rid of the LVG residue and improving transfers, and unlike Sir Alex, he had funding to back him up. Of course, José has done a fantastic job and if he spends a number of years here with consistent success, I'll be forced to change my opinion.
RICK: I think José's first season at United has shown the board and the club that he is the right man for the job. He will be given time even if we don't win the league, because he has the club's values of winning trophies, no matter how small they may seem, ingrained into him. His record in finals is unbelievable. Personally I hope he stays as long as Sir Alex did.