With a number of injury problems and the loss of form of key players, the Red Thoughts team discuss options for strengthening the Manchester United side in the January transfer window.
EHSAAN: At the moment I think Özil should be our top priority, considering our lacklustre chance creation. If we can't pull that off, then bring back Andreas, simply because Mkhi isn't cutting it. I'd sell him ASAP, to be honest.
DAN: I'm not a big January window fan myself. Teams often take advantage of sides. I'd clear the decks a little and sell Darmian and Mkhitaryan to free up space for the younger lads to come in and get a few games. If I were to buy though, I'd go after Riyad Mahrez – he's quick and direct. As for Özil, he is a summer signing and we can get him for free then.
DEAN: I​ usually don't like the January window either! But the squad desperately needs a shake up. We definitely need to buy a winger who can put in a decent cross, and possibly a central midfielder, if the likes of Leon Gotetzka comes available at a cheap price. Also I want a new full back.
DAN: Those are the key words – if they come available cheap! I think the days of us getting a bargain in the January sales are long gone. When other clubs look at us now they see the cash signs appear. So they selling club's valuation will always be higher than we want to pay. I agree though, we need a top full back, a centre midfielder a winger and, for me, another CF option.
JIM: Darmian and Mkhi out. If possible get Fabinho and Griezmann in. And I would take Özil, but only on a free transfer.
REX: The players we want are cup tied or still fighting for their clubs in their respective leagues. We should get what we need in January. What we need is numbers. Numbers who will give their all. It seems to be a thing thats gone missing lately! This whole 23 man squad bullshit is costing us big time. There are plenty of players who fit the bill as replacements for injured players, but we try to get ones we have to negotiate for 3 months with £100 mil clauses and such. Look in the Championship for talent, there are even players in the lower PL teams who may not be as talented, but give it their all every time.
As for Özil…sure why not? If he's free, then OK. Sanchez too, although he's been poor this season, he's got more quality than what we have on the wings right now.
BETS: I agree with Dan, Mahrez would be an excellent addition on the right. I'd buy Dendoncker and if Van Dijk is worth £75m I think matching Griezmann's £92m buyout clause is a no brainer, if that is what it is now. I'd also bring Pereira back. If that all makes our squad too large, sell a centre back and Mkhitaryan, and send Tuanzebe out on loan because he's not getting any football.
DEAN: Hasn't Griezmann's clause gone up to £178m since he signed that new contract extension???
BETS: I thought that was only temporary and it goes back down – not sure when though, it all sounds complicated.
REX: I don't know about selling centre backs. The ones we have can barely string 10 games before something or the other goes out.
BETS: The squad is unbalanced, with way too many defenders … and yes they are all injury prone but then all the more reason to get rid of one or two of them. Smalling, Rojo, Jones are all injury prone and inconsistent. I'd personally keep a versatile and more steady eddie like Blind and sell one of them, but that doesn't look likely as Blind hardly gets a look in.
RICK: I'd buy a RB and either Özil or Dybala. We won't get anyone else in the January transfer window because no one wants to sell midseason.
I'm actually moving away from the Griezmann transfer after what happened in the summer. Not that it was bad, but he's going to be a year older. Yes, still in his prime but Dybala looks a more appetising transfer than him. I would still take Özil as we need strength in depth. Oh and sell Mkhi. Maybe we could do a trade with Arsenal –  Mkhi for Özil. That would be the trade of the century.
EHSAAN: For me it's a right back, a right winger and Özil. If we can get those in the bag, we'd be a force to be reckoned with. I highly doubt Dybala will leave Juve unless a juicy offer like £150 million+Mkhi is offered. Özil, on the other hand, looks achievable. As for a right winger, if Malcom can adjust to the PL then I'd go for him, but you never know with the French league. There's no chance we're getting Perisic, which sucks. Mahrez isn't a bad shout, he's a smart talented player with PL experience. I'm not looking for a LB at the moment because I think Young can look after that for the time being. As for right back, Valencia has put some poor deliveries in so far this season and that worries me. So let's go for someone like Meunier.
COREY: I think the top priority must be a central midfielder and a right winger.
Defensively, Bailly is clearly our defender of the future. Lindelof is still pretty inconsistent but we have seen improvement. Meanwhile we have the likes of Tuanzebe and Fosu-Mensah, if Mourinho will ever give them a chance. At left back I still have faith in Shaw,  and meanwhile Young can do a job. Likewise, Valencia is a decent shout at RB.
In midfield, Pogba clearly does not like being so deep. With Carrick retiring, another defensive midfielder to pair with Matic would be an excellent shout.  That way, Pogba can maybe play the number 10 role, and there would be no immediate need to replace Mkhitaryan.
At the moment, all our play is coming down the left. I love Mata, but he is not a winger. We have known this for several seasons now. We are way too narrow. When Rashford and Martial stay out wide on the left, at least we provide something of a threat. The same cannot be said for the right side.
I honestly wouldn't mind Mahrez, or even Bale. I think they both would provide a lot of width to our right side, while still being fluid enough that they can play on the left as well.
As for central midfield, while I have been glad at the couple of games McTominay has been given, he hasn't exactly got me on the edge of my seat with his performances. And I can't help but wonder, had we not loaned out Fosu-Mensah, could he play in the midfield along side Matic? (With that said, I am happy he got loaned out and is getting game time.)
We have way too many attacking midfielders, so i wouldn't mind offloading some of them, and if Mkhi is to leave, I don't think we necessarily need to replace him, as I would rather we played Pogba in the number 10 role.
HEMOR: I'd buy a CAM – Özil or Draxler; RW – Pulisic and/or Kluivert. Malcolm would be a good option too, but I'd prefer the first 2. At CM – Leon Goretzka (he could be available for free this summer though) and/or Leander Dendocker.
I'd sell Darmian
I think the others could be useful until the end of season.
EHSAAN: I agree with you on everything except Draxler and that I'd take Mkhi out as well.
HEMOR: I rate Draxler, I think he's a quality player. I won't sell Mkhi yet because I believe he could still be a useful squad player, also he could end up performing. We can still sell him for about £20m this summer, so what's the point of selling him now for around the same amount? Except if we need to free up space of course, or if a club offers lots of money for him.
Fellaini is another one that should probably be sold now so he won't end up leaving for free this summer.
BETS: I wonder if any of this will happen, because José has said he doesn't think we'll buy in January. I can't believe we're not going to buy, but the press seem to believe him, there just don't seem to be any real credible rumours at all. It's like we're not even trying to sign anyone. I see Liverpool are linked with Mahrez now … why aren't we? I just don't get it. Plus, Lingard's form has been amazing but surely, with Mkhi doing a Di Maria, don't we still need a no.10 urgently?
REX: I don't think this is a window United look at as one where we can get what we want. Most of the players we are going for are cup tied or at least challenging with their teams.
The Malcolm news has been heating up so we'll see. But Ed is here to balance books, so chances of a much needed complete overhaul are nearly impossible. As much as we take the piss out off City, God I wish the Arabs had bought United instead! That amount of cash backing us for the past 10 years would have been nuts. But as it stands, we more than likely have to lose a player to get a player, and usually when we lose a player it's never for the price we got them for. Which puts us back even more.
As for Griezmann, he can stay where he's at. I've been watching Icardi and if we're going in for a striker then let it be him. He possesses all the skills needed to play up top on his own as Inter play that way. He's 24 with 100 goals in Serie A. Lukaku can't play every game and let's face it, Zlatan is done.
Then there's the Fellaini and Mkhi situations. Both need addressing; one needs replacing when he leaves and the other hangs in the balance as his form might require him to be permanently moved on as well. So that's 2 more players on top of about 4 that we NEED now. So it's not looking bright unless the Glazers decide to splurge.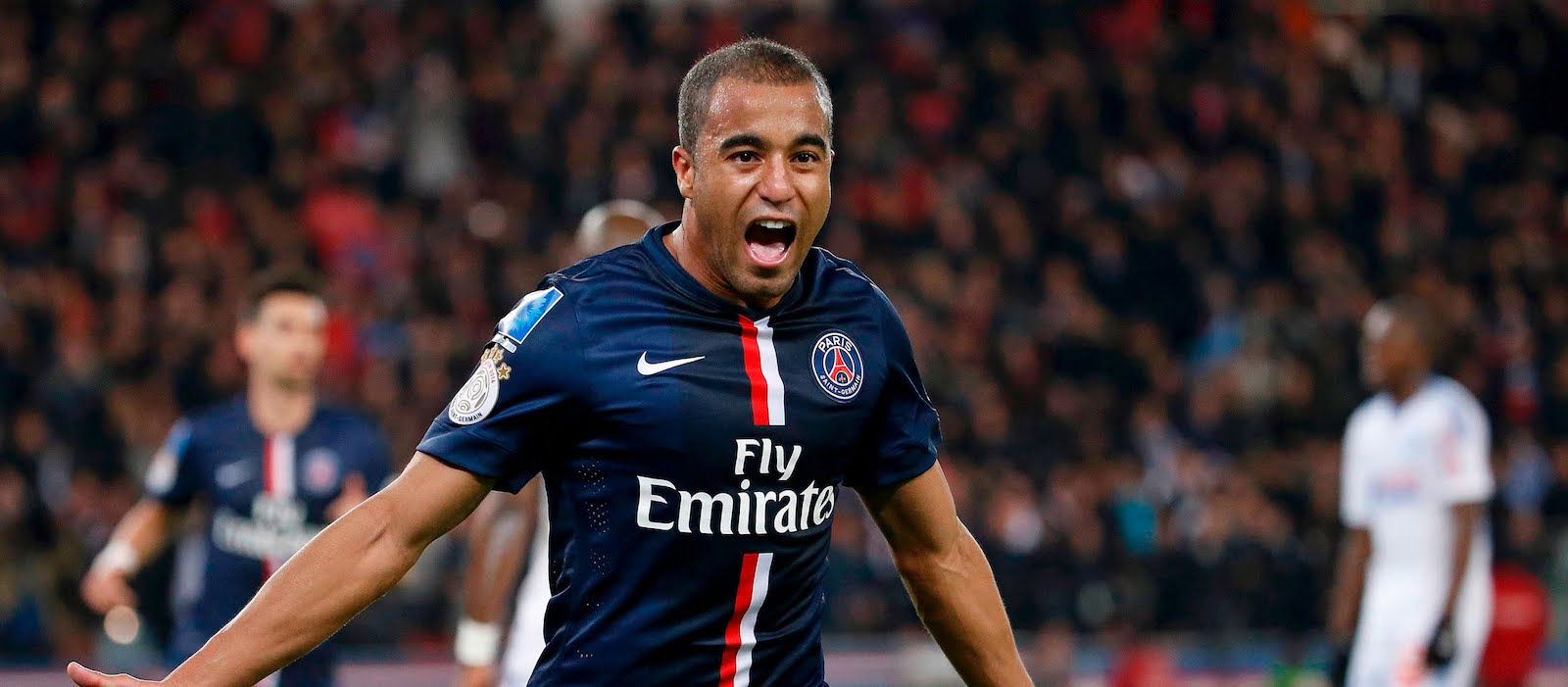 HEMOR: We actually don't need Arab money, we just need the f*cking Glazers to f*cking spend, this squad needs a total reboot.
Yes, we need a backup for Lukaku this summer, but either that person is Rashford, or we sign someone younger that Lukaku instead of signing someone like Icardi who should be starting every game as well. Let's sign a 18-20 year old striker instead, or just stick to Rashford as backup – I believe he'll improve and become a good striker.
REX: I live in Florida and when the Glazers owned the Bucs down here, they did f*ck all to make them better up until the point they sold them. It's hard not to look in envy when you see Pep being able to buy a whole new team in 2 windows when we've been stuck for years now. Making minor adjustments and hoping for the best.
BETS: Strongest rumours at the moment concern Lucas Moura. What do you guys think about that one?
JIM: I heard someone call him a Brazilian Theo Walcott. Too inconsistent, hasn't pushed on since his PSG move and he's already rejected us once. So I'd be very concerned about his attitude.
EHSAAN: Just no Moura please! Inconsistent pace merchant.
HEMOR: I'll take him this January (as long as he's cheap) then sign a proper quality player this summer. I don't think he's good enough to be our long term winger (unless Mourinho finds a way to transform him) but I think he'll be a decent addition this January.
RICK: He's not improved since he's been at PSG and has found himself consistently on the bench now, meaning he's not good enough. If he can't even cut it in a poor league where players like Depay and Thauvin who were crap in the PL but are shining now, then surely the writing is on the wall that he's not good enough for us.