When Olé Gunnar Solskjaer was announced as the new interim manager of Manchester United following José Mourinho´s dismissal, there was a lot of criticism of Executive Vice Chairman Ed Woodward, with former players such as Robbie Savage dubbing the appointment a "shambles". Woodward was criticised on two fronts, first, that he should have appointed a permanent manager rather than an interim one, and second, that Solskjaer lacked the credentials to take the role, even on an interim basis.
However, at the time of writing at least, it looks as if Solskjaer's appointment has been a masterstroke. First, it has motivated the fans, bringing back a legend who epitomises the most glorious of glory days, the guy who put the ball in the German net in 1999; a positive, friendly, smiling yet determined man who has been quickly able to lift everyone's spirits. Second, Solskjaer and the coaching team assembled around him, Mike Phelan especially, have had an instant transforming effect on team morale. And third, in appointing Solskjaer, Woodward has shown that he wants what the fans want; a return to swashbuckling, attacking football, to players expressing themselves, and to the principles that have underpinned Manchester United since the days of the Busby Babes. Woodward has also paved the way for Sir Alex Ferguson to act as consultant to Solskjaer and therefore take a more active role in the club's management. And what is brilliant about all this is that it is an interim situation, so there is nothing to lose. If it's not a roaring success, Woodward has bought himself months to line up a world class manager to take over on a permanent basis, and if it is a roaring success, then there is nothing to stop Solskjaer's appointment being made permanent.
Often the subject of scathing criticism by the Manchester United fans, will Woodward be given the credit he deserves for this brave decision? Probably not, because Ed is the man the fans love to hate, and it's easy to say, as many have, that it was all Sir Alex's idea.
Woodward has also been lambasted for having extended Mourinho's contract in January. This has meant that it cost £26 million to sack the Portuguese coach and the decision has been branded as ridiculous. But people have short memories. Back in January, United were flying high, and the biggest concern most fans had was that Mourinho would leave after two or three seasons, as he'd done elsewhere, and that we'd have to start the rebuilding process all over again. So Ed asked him to commit to a longer future in Manchester, and nobody complained at the time. Most of us were happy, even though, as usual, Woodward wasn't given much credit for the decision.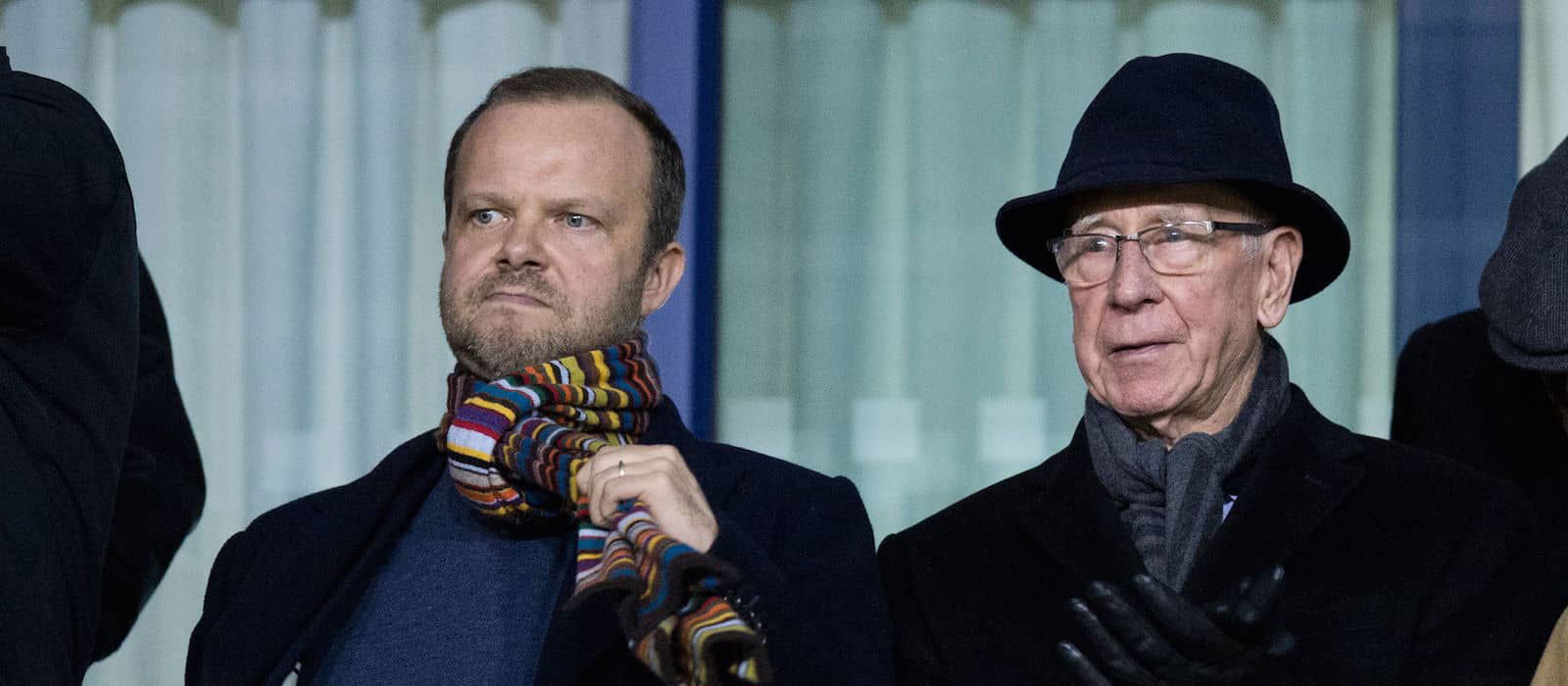 Woodward also came under immense fire, and public shaming from Mourinho, for not securing a centre back signing in the 2018 Summer transfer period. It seemed strange at the time, but in retrospect, would having spent £80 million on Harry Maguire have been the right thing to do? Were the cracks already beginning to appear in Mourinho's relationship with the players? And having already bought Bailly and Lindelof, wasn't Woodward right to tell José, we aren't going to pay that much money for a player who is not necessarily any better than the ones we have already got? But again, Woodward was slammed by the fans.
Woodward broke the world record transfer fee to sign Paul Pogba, which raised a lot of eyebrows at the time, but in retrospect appears to have been a bargain. Likewise he was ridiculed for spending £50 million on Anthony Martial, who could easily have shot into the Mbappé price range had Woodward not acted so swiftly. And when he swooped to capture Alexis Sanchez from Arsenal this time last year, paying him a record salary, did it look like someone who didn't support his coaches in the transfer market and who would not make big decisions to sign world class players?
Sure, Woodward's first transfer window with the newly appointed David Moyes was a shambles, with only Marouane Fellaini being signed, at £4 million over the buyout clause price that had expired only days earlier. How much of that fiasco was Woodward's inexperience, and how much was Moyes' indecisiveness and/or inability to convince players to join his project? We will never know, but it has gone down in history as all down to Ed, which may be unfair. And even if it is fair, can't he be forgiven for a beginner's mistake?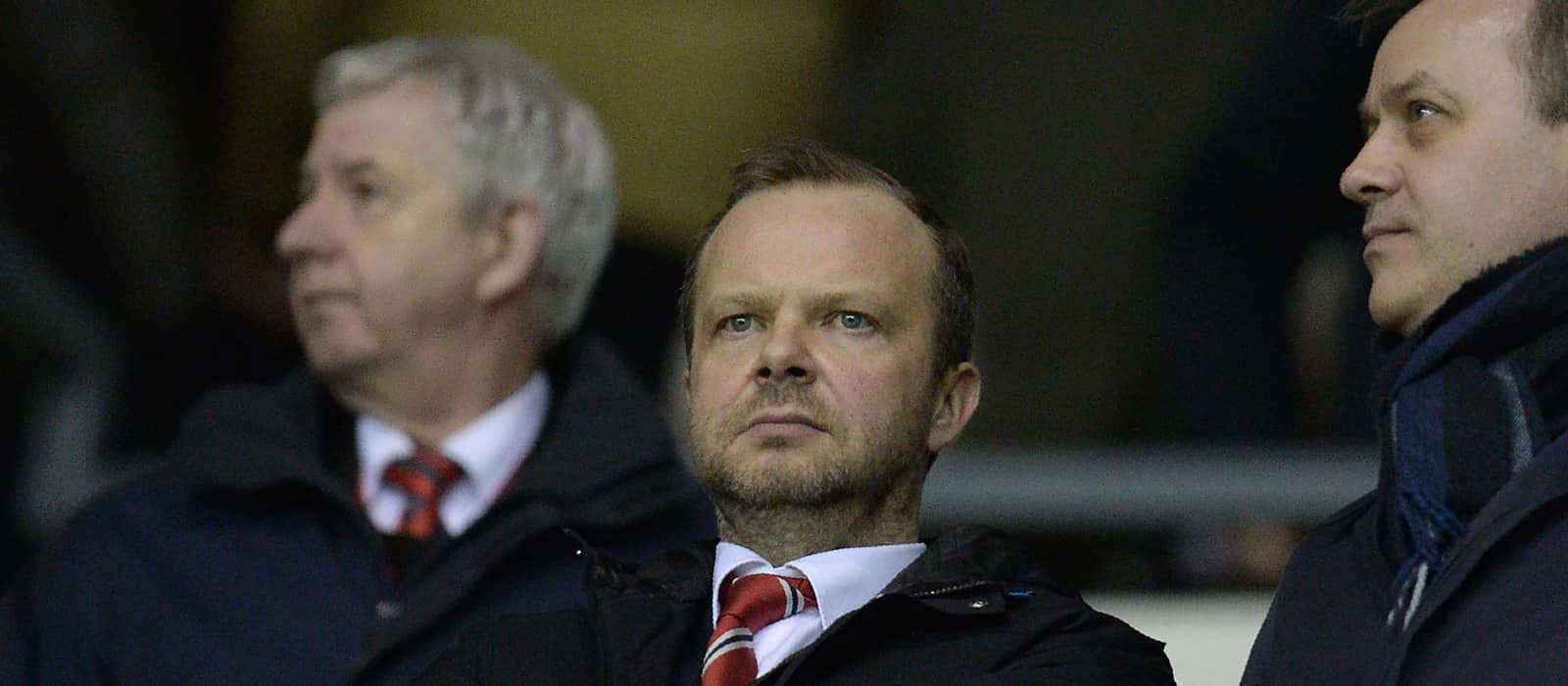 Another criticism levelled at Woodward is that he is "not a football man", but those who have bothered to watch or read interviews with him have seen a man with a deep knowledge of Manchester United, the club's history and identity, a passionate interest in the game and a deep desire to do right by the club and the fans and make United the world's most successful club. Has he had to also focus a lot on commercial partnerships and deals? Of course, and he has secured some amazing contracts that have helped the club maintain its status as the world's richest club. Those six small letters "Kohler" that have appeared on the players' sleeves this season, for example, cost the advertiser £20 million a season, the highest by far in the Premier League. But few fans give Woodward credit for this work, he is just accused of caring more about commercial deals than football. When he says "playing performance doesn't really have a meaningful impact on what we can do on the commercial side of the business", it is misinterpreted, fans jump about, outraged, saying it proves he doesn't care about football.  But it is just a fact, as the Kohler deal demonstrates –securing the right commercial contracts and investments has little to do with what is happening on the pitch. It doesn't mean that Woodward doesn't care what is happening on the pitch.
Perhaps the new togetherness that Solskjaer's appointment has fostered should include a new found togetherness and trust between the fans and this much maligned figure. I, for one, will start the ball rolling by saying Happy New Year Mr Woodward, and thank you for everything you've done so far for my club.