With every victory that Olé Gunnar Solskjaer chalks up as interim manager of Manchester United, more and more people are asking the question: will he be given the job permanently? Of course, it is too soon to say. What we can say, however, is that he has already made huge strides toward that goal.
Solskjaer has already nailed his colours to the mast in terms of playing style, and this is spot on as far as the fans, players and board are concerned. And with reports already emerging of an extremely positive working relationship with the players, unless there is some major shift in dressing room atmosphere, he wins top marks on that front as well. So Solskjaer's ability to win the role on a permanent basis is likely to rest on one thing: results. But what results would the Norwegian need to achieve to get the job?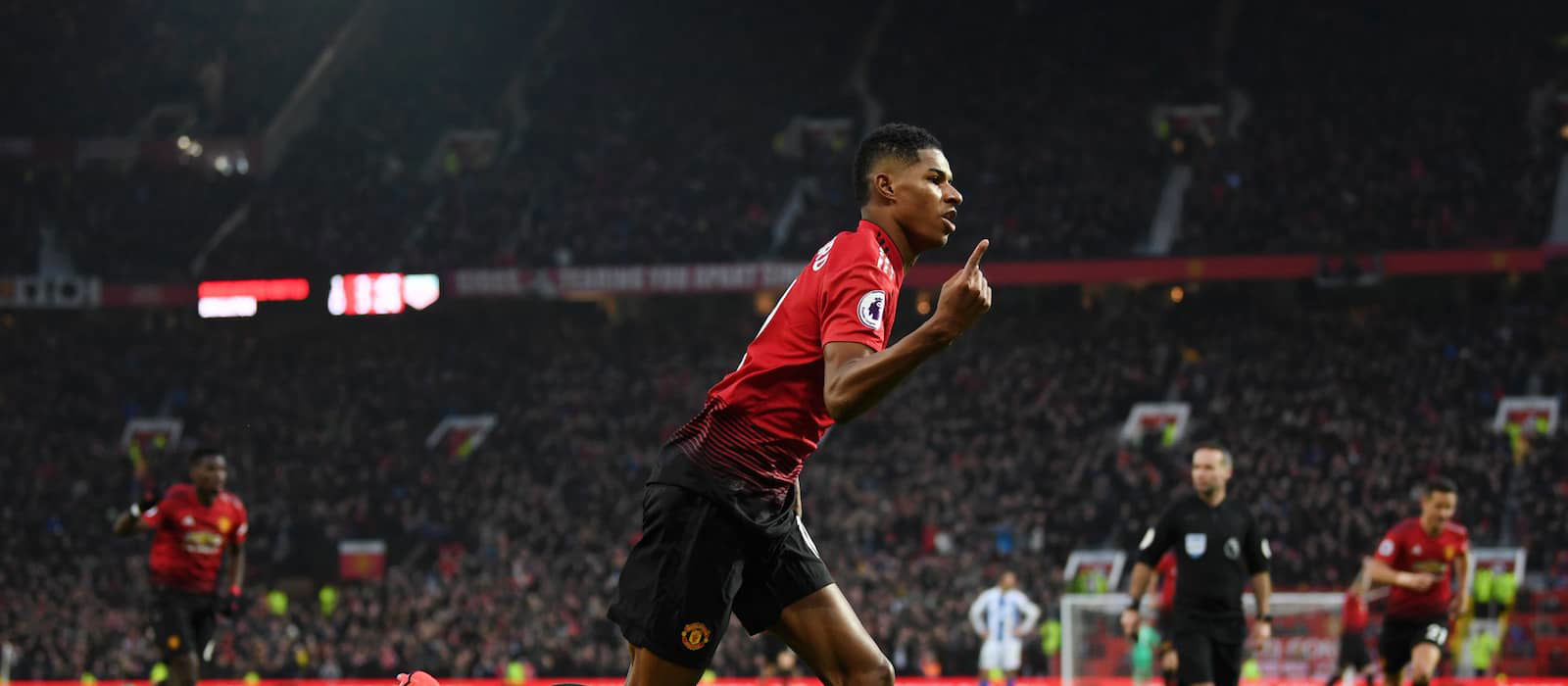 Let's look at the best case scenario: a Premier League top four finish and a Champions League and FA Cup double. If United were to achieve that, surely, there is absolutely no way that Solskjaer would then be given a hearty handshake and sent on his way back to Molde.
At the opposite end of the scale, failure to reach the top four, crashing out of the Champions League to PSG and to Arsenal in the FA Cup on Friday would almost certainly ensure that Solskjaer will be canoeing in the fjords this summer. The conundrum that Executive Vice Chairman Ed Woodward faces is if, as is likely, the results lie somewhere between those two extremes.
Let's say United finish fourth, but lose to PSG and Arsenal in the forthcoming cup games. Is that enough? What if there was a fifth place finish, but United reach the Champions League semi-final and win the FA Cup. Is that enough? How will Woodward decide?
Of course, there would be nothing to stop the Bush Baby Faced CEO hedging his bets a little by offering Solskjaer a relatively short-term or loose contract in a "let's see how it goes" scenario. The issue here, though, is whether there is another manager who has already been lined up for the end of the season, and whether United would miss the boat on him if they started 2019/20 with Solskjaer at the helm.
Look at the two most likely other candidates for the permanent role: Zinedine Zidane and Mauricio Pochettino.
If Zidane is truly in the frame, as he is currently without a club, there is no reason why he couldn't have already signed some sort of pre-contractual agreement to join in the summer. Imagine if Ed were to phone him and say "Hey, Zizou, look, about our deal … can we put it on hold for a bit? It's just I'm going to look really bad if I get rid of Olé now. Just play amongst yourself for a bit until we see how it pans out". It would probably go down as well as a Materazzi sister quip. Zidane is a proud and literally headstrong man.
And then there is the long-coveted Pochettino. The fact that United have an interim manager at all suggests that the Argentine's camp have given Woodward encouragement that he could be prised away from Tottenham at the end of the season. But if Solskjaer were to stay on, even if Pochettino remained at Spurs and was not lured to Madrid or elsewhere, that ship would not only have sailed, it would have been sunk deeper than the Belgrano.
It is a complicated decision for Woodward. Even with great results, Solskjaer's lack of managerial experience represents a gamble. A good end-of-season run would provide no evidence as to how Olé would cope, say, if the team hit a bad patch. And it would be hard to know whether the amazing dressing room atmosphere was based on the very fact that he is fresh faced and temporary, and whether that would change if he were to become permanent manager. Was it beginner's luck, or the perfect fit of coach and club? On the other hand, Ed will know that there is no bigger fans' hero than Solskjaer. That buys a lot of patience and loyalty and will take the pressure off the CEO. He also must know that appointing coaches with world class reputations and extensive experience at the top level, such as Van Gaal and Mourinho, has hardly been a success. So maybe it is time to take that gamble.
Perhaps Solskjaer's managerial career at Manchester United will follow the same path as his playing career at the club. Always known as the super-sub, in the 1999 Champions League Final, he once again came off the bench when all was lost and performed the impossible. He wrote his name into United's history. It was an iconic moment, and one of the most pivotal in the club's history. As a reward, after years of feeding on scraps, Solskjaer was named in the starting line-up in United's first game of the following season against Everton. Had he finally earned his right to be first choice? But he was subbed after 75 minutes, and returned to the bench for the next game. Will history repeat itself, with Solskjaer performing a miracle this season, only to be replaced by a more glamorous option in the next campaign? Only time will tell. But one thing is certain: whatever the future brings, the Baby Faced Assassin has already performed his second miracle at Manchester United.