As the club look to sign him for another year with the option of a second season, at 33, Ashley Young is at the top of his game, a seemingly indispensable cog in United's return-to-glory machine. And yet he remains something of an enigma.
It's a strange story. Before joining Manchester United in 2011, at Aston Villa, the two-footed Young was employed as an attacking midfielder, winger and a second striker. It was on this basis that he was signed by Sir Alex Ferguson in 2011, but he failed to reach the heights expected of him at Old Trafford and started less than 20 games in each of his first three seasons. His re-invention began in 2014, when incoming manager Louis Van Gaal used him to fill in at left back on four occasions, but opportunities were fleeting and there followed three more seasons of being a fringe utility player. In 2015-16, he had 11 starts on the right and left, as a winger, wing back or full back. In 2016-17, he played even fewer games – with only eight starts in various roles. He was hardly a fans' favourite and you'd often hear a slight groan echo around Old Trafford when he was brought off the bench.
It looked likely that Young's career at Old Trafford would go down in history as that of a nearly man, a squad player who was never quite good enough to command a regular place in the starting line-up. But then, at the ripe old age of 31, things started to change for Young. José Mourinho lost faith in left back options Luke Shaw, Daley Blind and Matteo Darmian and put Young in that position for a run of games. By the end of the season, the picture was very different: Young had started 28 games for United, was acting captain and had been called up for the England World Cup squad, where he was their first choice left back for the tournament.
With Luke Shaw having proven his fitness and finally starting to realise his potential, and with injuries, loss of form and fall-outs with Mourinho costing Antonio Valencia his place at right back, in 2018-19, Young was switched across to the right and given the captain's armband, a duty he has taken on with relish.
Ole Gunnar Solskjaer has praised Young's leadership skills recently. "We've had some iconic captains here with Steve Bruce and Bryan Robson, so… big personalities" said the Norwegian. "I think that's important, that you're not afraid of standing in front of your team-mates and putting them in their place if you have to. And I have to be fair to Ash, who's now our skipper. He's maybe one of the last old-school ones, he sounds like Rio and Gary and all them."
And he has a point. Young is one of the hardest working players on the pitch, dedicated and passionate, and a talker. Against Leicester on Sunday, when others around him were trying to run down the clock, he was seen yelling at Romelu Lukaku for not making a forward run for him. That is something we haven't seen from a Manchester United captain for a long time, and arguably something that is fundamental to a winning team.
And yet Ashley Young concerns me.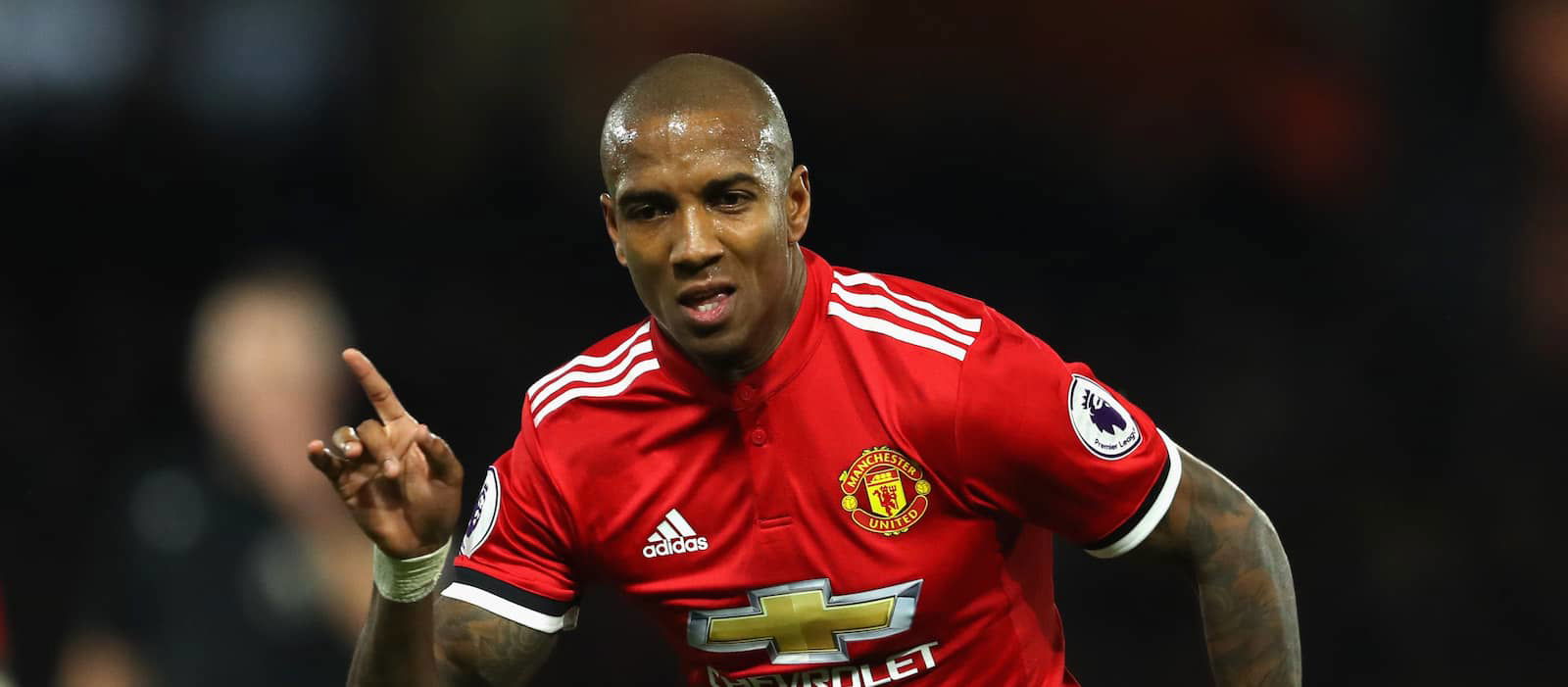 Sunday's game against Leicester was another in which Young's limitations as a full back were glaringly exposed for all to see. Leicester's Ben Chilwell, a player who is hardly world class, ran him ragged for the whole game. This is not something new; since Young's switch to right back, he has been exposed a number of times, notably against Newcastle, Everton and Burnley in the Premier League and against Arsenal in the FA Cup. A lot has been made of United's problems in the centre back positions, but that has perhaps deflected attention away from Young's clear lack of positional sense and general defensive awareness when United lose possession. For me, for some reason, he does a better job at left back than he does at right back, where he has never looked comfortable.
And if Chilwell can cause him such problems, it's a relief – to say the least – that Young won't be facing Neymar in the forthcoming Champions League tie with Paris St Germain, although with Di Maria and Mbappé taking turns to roam down the left flank, you still have to wonder how Ashley is going to cope. Yes, he'll no doubt be given more support from the likes of Lingard, whose defensive work rate was poor against Leicester, but the prospect still fills you with a sense of foreboding.
Nobody has ever pretended that Young is a natural defender, but like Valencia before him, it has always been argued that his strengths going forward more than make up for the weaknesses at the back. Two goals and seven assists last season and one goal and three assists this season look like pretty respectable offensive stats for a full back, but when you consider that he takes a high percentage of the corners and free kicks, and is the provider of most of the crosses from the right, you can't help but wonder if they shouldn't be a little higher.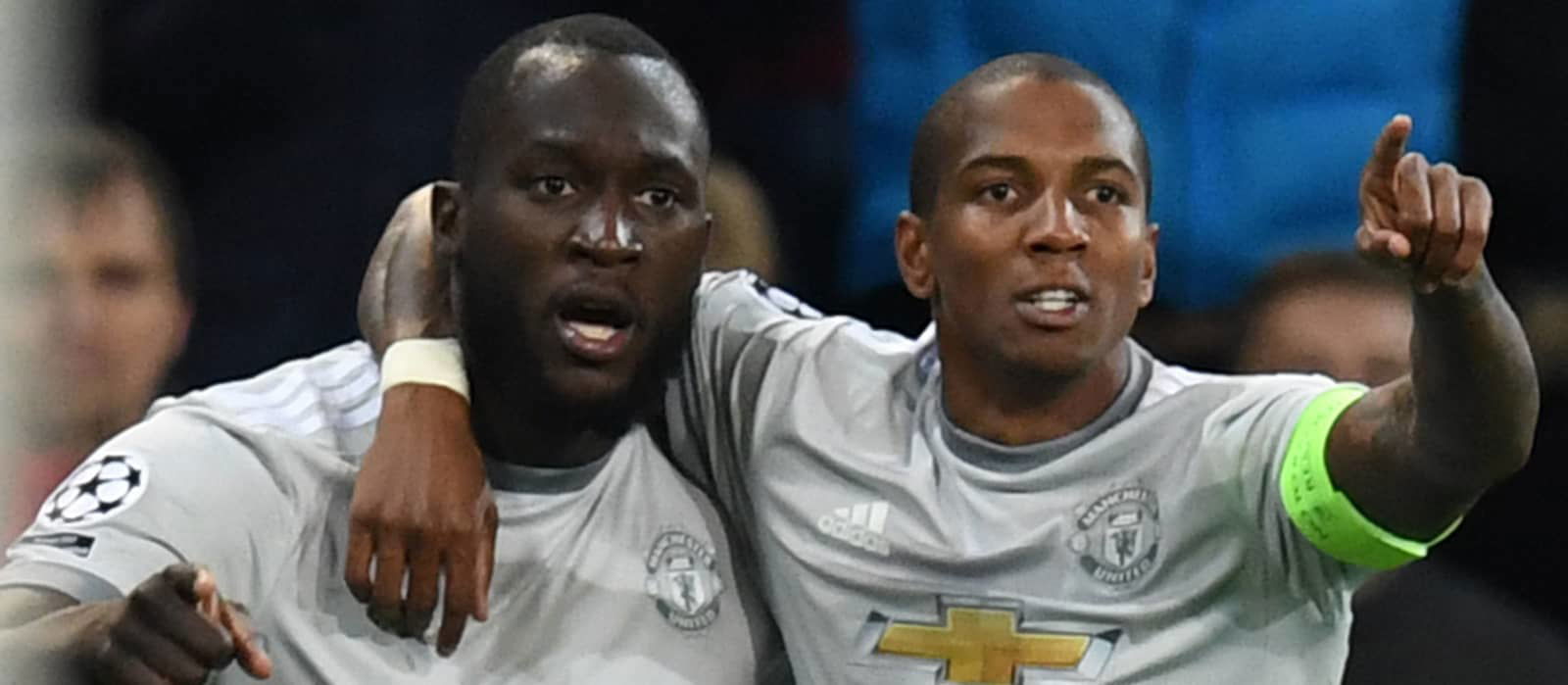 Compare Marcos Alonso's one goal and five assists, or Andrew Robertson's seven assists, or even Benjamin Mendy's five assists. Young all too often is a one trick pony; he likes to dribble with his head down, often slowing counter attacks down when an early pass is needed, and his crossing lacks in pace, direction and penetration way too often. Similarly, his corners and free kicks are hardly Beckham-like and it's hard to believe that there can't be better set piece takers in the United side.
With Solskjaer having nailed his colours to the mast in terms of Young's captaincy of the team, I expect he will keep his faith in him for the rest of the season at least. Antonio Valencia has one foot out of the door, and United's other experienced right back, Darmian, has not impressed on big occasions in the past. Neither Phil Jones or Chris Smalling are mobile enough for the full back role, so that leaves the talented but inexperienced Diogo Dalot. To put faith in the 20-year-old at this stage of the season would require a tremendous leap of faith on Solskjaer's part.
Whilst Solskjaer has got the rest of the side purring like a Lamborghini, the right flank, from defence to attack, remains a problem. Whilst it may seem disloyal, we have to call it like it is: Young is just not good enough to handle it on his own.