If the number of transfer rumours this summer has left your head spinning, never fear, Red Billy is here to sort out the wheat from the chaff and make some common sense predictions about which of the 61* rumours might come to fruition.
Let's start with goalkeepers. With David de Gea evens to join PSG this Summer, the press already has him sold and replaced by Jan Oblak, Jesper Cillessen, Gigi Donnarumma, André Onana, Lille's Maignan, Benfica's Vlachodimos and good old Jordan Pickford.
I suspect De Gea may well go and the replacement shortlist would probably be Oblak, Cillessen and Donnarumma. The latter is probably the best option in terms of talent and the easiest to acquire due to Milan's Fair Play rules issues. A figure of €60 million has been touted which, coincidentally, is the same figure placed on De Gea's head. Red Billy's Prediction: Donnarumma**.
The club have also been linked with a number of right-backs, with Ashley Young likely to take a step back (please God) and Dalot seen as not quite ready to take the full step forward. The frontrunners are Aaron Wan-Bissaka of Crystal Palace and Thomas Meunier, whom PSG are rumoured to be willing to sell for around €25m.
There is also the intriguing possibility of Meunier being involved in a player-plus-cash deal for De Gea, if sold. Other rumoured targets include Napoli's Elsid Hysaj, João Cancelo, Alex Sandro, Ryan Sessegnon and Reece James. As the last two are a year younger than Dalot, it seems unlikely that they will be a priority despite their obvious potential, so the smart money is on Wan-Bissaka, with Meunier as a possible alternative. Red Billy's Prediction: Aaron Wan-Bissaka or Thomas Meunier.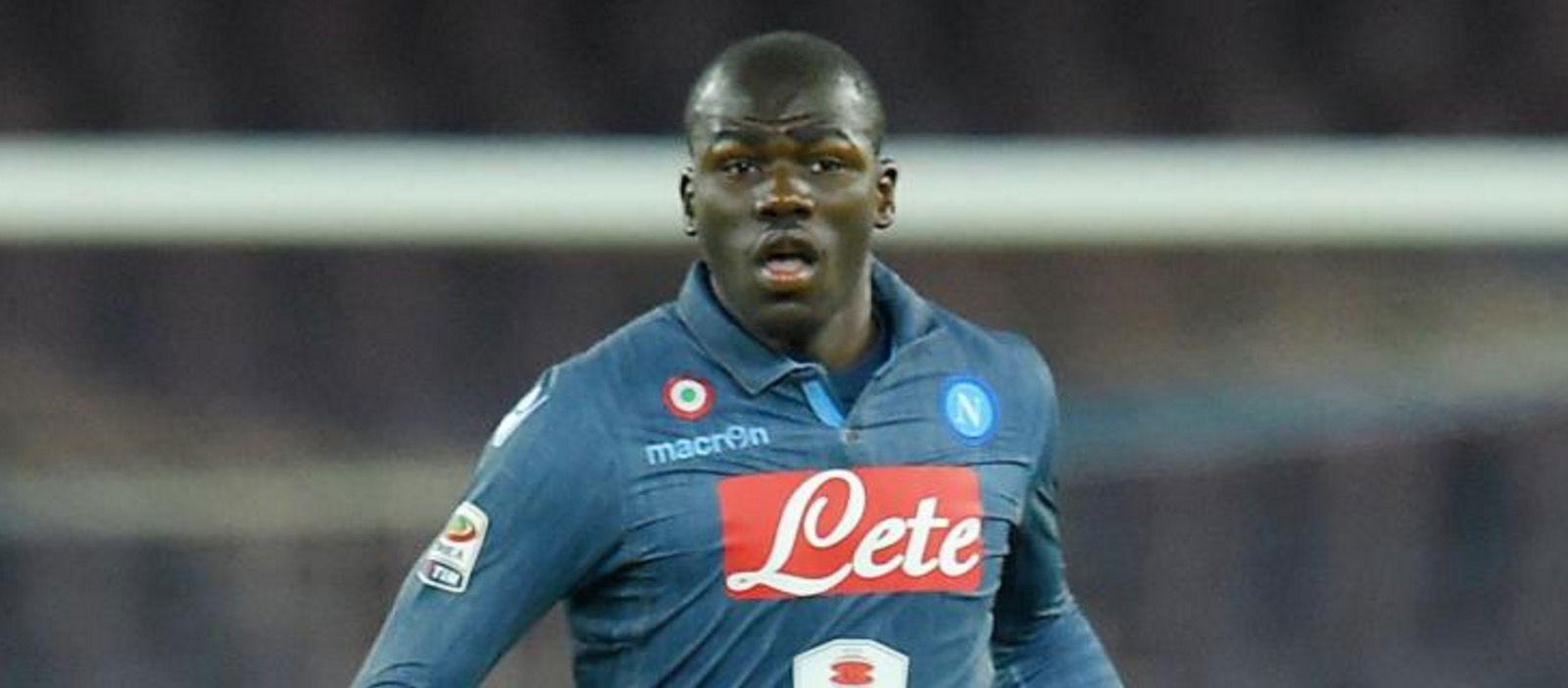 Centre-back was famously José Mourinho's unfulfilled priority last Summer and all eyes are on the future of Ajax's prodigious Matthijs De Ligt. If De Ligt cannot be lured to Old Trafford, other rumoured names include Samuel Umtiti, Benfica's Ruben Dias, Ben Godfrey of Norwich, Nathan Collins of Stoke and a rerun of last year's shortlist of Koulibaly, Maguire, Skriniar, Alderweireld and Varane (and even briefly Sergio Ramos).
Koulibaly and Maguire remain overpriced, Umtiti's injury issues are the last thing United need at centre back, Varane will not be sold by Real and Dias is perhaps not proven enough. This would leave Alderweireld and Skriniar. Alderweireld's £25 million release clause makes this a tempting option, but rumours suggest Olé Solskjaer is not convinced about the player. Skriniar is an interesting possibility, even if he has just signed a new deal, with Lukaku potentially going the other way, so this again could be a player-plus-cash deal. With De Ligt the top target but more likely to go to Barcelona, the smart money is therefore on Alderweireld or Skriniar, with one of either Godfrey or Collins brought in as one for the future. Red Billy's Prediction: Toby Alderweireld or Milan Skriniar (senior) and Ben Godfrey or Nathan Collins (youth).
There are fewer rumours of left-sided players being brought in, with Luke Shaw and Anthony Martial already occupying those positions. This has not stopped speculation about the likes of Betis's Junior Firpo and PSV's Hirving Lozano, but these seem pretty far-fetched. Red Billy's Prediction: None.
Central midfield is almost certainly an area in which United will strengthen this Summer, having lost Marouane Fellaini and Ander Herrera. If Pogba also gets his move to Real Madrid, a minimum of two incoming transfers will be vital. The favourites to don the red jersey are Sporting's Bruno Fernandes, Everton's Idrissa Gueye, Wilfred Ndidi, Tanguy Ndombele, Declan Rice and Adrien Rabiot, with long shots including Ruben Neves, Thomas Partey, Ivan Rakitic, Saul Niguez, Youri Tielemans, and Jack Grealish. Prize for the strangest rumour here goes to Kevin Strootman.
Manchester City and Liverpool are reportedly ahead of United in the pursuit of Fernandes, while Grealish and Ndombele look Tottenham bound (although it's unlikely they'll sign both). Rabiot is available on a free and would be an upgrade in quality, and rumours are finally hotting up about him at time of writing but there are questions as to his temperament and as such he might not fit the Solskjaer profile. Declan Rice on the other hand certainly does fit the profile and is a very likely signing. The likes of Neves, Gueye and Tielemans, all with good Premier League experience behind them, could also be very shrewd acquisitions. Red Billy's Prediction: Rice plus one or two*** of Gueye, Tielemans and Neves (senior); Longstaff (youth). Wildcard: Grealish.
Whether or not United go shopping for a new No.10 will depend on the formation that Solskjaer is intending to play next season, which in turn might depend on Pogba's presence. Rumours have included Philippe Coutinho, Antoine Griezmann, Christian Eriksen, James Rodriguez and Real Betis's Giovani Lo Celso. I'm not prepared to take any of these seriously except the latter, who is being courted by Spurs as a potential replacement for Eriksen, who in turn is being touted as Real's backup option should they fail to sign Pogba. At around €70 million, Lo Celso doesn't come cheap, but could be worth a punt in terms of a surprise signing. Red Billy's Prediction: None. Wildcard: Lo Celso***
Finally, to the front three. Two youngsters may already be in the bag with Ajax's 16-year-old striker Dillion Hoogewerf signed on Friday and Swansea's Daniel James reported to have agreed terms. Other names in the news include Bale, Lewandowski, Icardi, Perisic, Zaha, Richarlison, Dybala, Memphis Depay and PSV's Steven Bergwijn – none of whom seem likely.
Dortmund's Jadon Sancho appears to be out of the running, as the club have said he is not for sale and the player has said he wants Champions League football (although the bookies still have United as 2/1 favourites to sign him, so may know something we don't). That leaves us with Lyon's Moussa Dembele, the "next Ronaldo" João Felix, and Lille's Nicolas Pepe.
Various reports have claimed United have already submitted a £40 million bid for Dembele, so that is a strong possibility, especially if Lukaku gets his wish to move to Italy. There is tough competition for the other two, but I would not be surprised to see one of them unveiled as the Summer's marquee signing. At 8/1 odds for Felix and 10/1 for Pepe, they seem much better bets than the 2/1 on offer for Sancho. Red Billy's Prediction: Moussa Dembele (senior), Daniel James (youth). Wildcard: João Felix.
* Number of players linked with Manchester United transfers in this transfer window, in published articles, at time of writing.
** Only if De Gea leaves.
*** Only if Pogba leaves