Manchester United boss Ole Gunnar Solskjaer has reportedly informed Timothy Fosu-Mensah of his future amid rumours over a potential departure.
The versatile youngster has struggled to make an impact at Old Trafford since joining with the main reasons being injuries and unsuccessful loans.
There was a time when Fosu-Mensah looked a bright prospect and his ability in multiple positions meant many anticipated he would get the necessary minutes to develop.
However, his career hasn't quite gone to plan and there were genuine concerns over his future before Solskjaer stepped in.
The legendary Norwegian has used the Dutch international on occassion and opted to hold onto him rather than loan him out this season.
According to Manchester Evening News, Solskjaer has told Fosu-Mensah he wants him to stay and so he has offered him a new contract as he would otherwise be available to sign a pre-contract with foreign clubs from January, given how his current deal runs out summer 2021.
United seem to want to offer contracts to any player in order to protect their value but it often ends up backfiring on them as the player has no incentive to leave if he's out of form or hasn't developed as anticipated.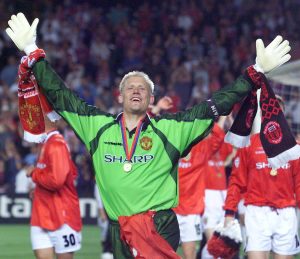 United have had some world class goalkeepers over the years and some entertaining ones too. Take our quiz below to find out how much you know about United's number 1's, past and present.